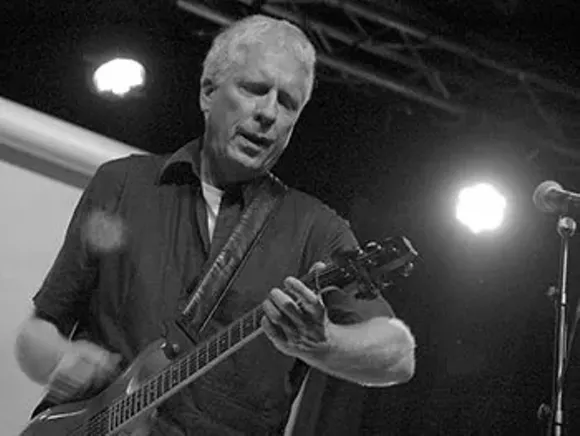 Oh man, this is the best news. Genius "rocking minimalist" composer/ bandleader Rhys Chatham is
performing at UFO Factory on Saturday, May 21
. You can get tickets
right here
, and it's cheap.
Do not plan to do anything else but be entirely blown away. Whether he plans to have local performers do one of his "Guitar Trio" compositions, or he will just be playing trumpet through a few effects, it will be a stunning show.
Chatham is at least the equal of other radical minimalists who flowered in the 1970s, including multi-generational peers and proteges, including Glenn Branca, Charlemagne Palestine, Robert Poss and Phill Niblock.
A huge influence on the short-lived late 1970s "No Wave" scene, Chatham fused "the overtone-drenched minimalism of John Cale and Tony Conrad with the relentless, elemental fury of the Ramones," to quote from his PR. "It was an inspired amalgamation — the textural intricacies of the avant-garde colliding with the visceral punch of electric guitar-slinging punk rock — and with it Chatham created a new type of urban music."
Don't miss this, Detroit!
Also, Shells is opening up, and she rules.