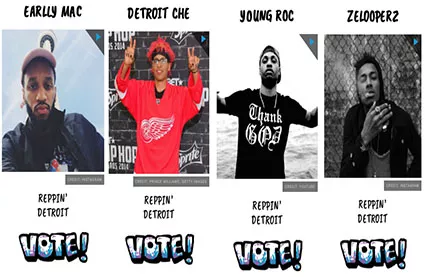 Four Detroit rappers are bidding for the 10th Spot to become a part of
XXL
's Freshmen 2016 Class.
Since 2008,
XXL
magazine's Freshmen Class has served as a rite of passage for rising artists to cross over into the mainstream hip-hop game. The publication is gearing to introduce their Freshman 2016 Class, but before they can do so, they need a 10th contender.
After deliberating, the
XXL
's Freshmen 2016 Class picks are set in stone but the last kid of the crew must be selected by the fans. The 10th Spot voting process started Monday, March 28. The artist with the most votes, who has not already been selected by
XXL
, will win the 10th Spot and will be featured on the front cover of the
XXL
Freshmen 2016 Class issue.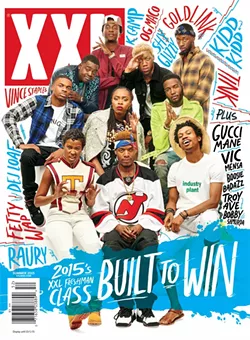 Out of 151 candidates, Detroit rappers Earlly Mac, Detroit Che, Young Roc, and ZelooperZ are hoping to gain the same opportunity.
If one of them wins the position, they will join Detroit natives Big Sean and DeJ Loaf, who also made their mainstream debut on
XXL
's Freshmen Class cover issue in 2010 and 2015, respectively.