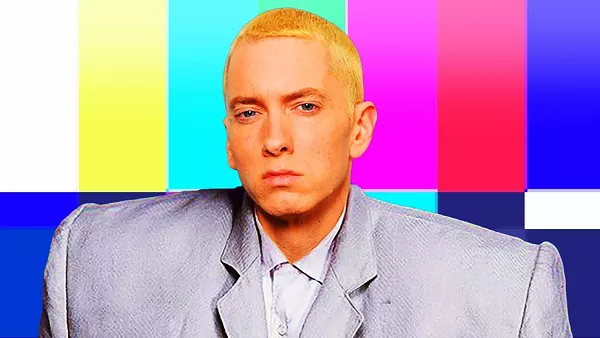 Someone at Super Deluxe deserves a raise (or at least a Grammy) for the entertainment site's latest bizarre mashup.

With their latest contribution, Super Deluxe pulls quotes from Eminem's 60 Minutes interview with Anderson Cooper and sets them to a Talking Heads-style arrangement. The result? An infectious and totally ridiculous banger.

"People say the word 'orange' doesn't rhyme with anything and that kind of pisses me off because I can think of a lot of things that rhyme with orange," Em told Cooper in 2010. Cooper, naturally, follows-up asking for examples of such words.

"You could say, like, I put my orange four-inch door hinge in storage
And ate porridge with George."

The trick to such rhyming wizardry? "You just have to figure out the science of breaking down words."

Well, like some sort of sonic Frankenstine, we give you Eminem as a Talking Heads song. Oh, and for the record, according to the Oxford English Dictionary the only word that rhymes with "orange" is "sporange" which is a rarely used botanical term.




Stay on top of Detroit news and views. Sign up for our weekly issue newsletter delivered each Wednesday.