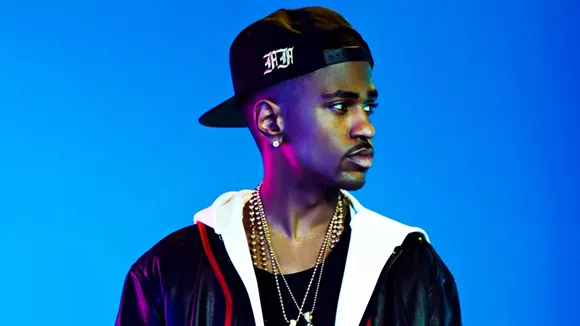 We've been counting down the days until Big Sean's new album
I Decided
would be released, and luckily for us, that day is today.
The 14-track LP shows Big Sean exploring some new territory, especially with tracks like "Bigger Than Me" and "Voice In My Head/Stick To the Plan" where Big Sean follows this "coming of age" narrative. He seems to be facing reality and learning lessons and we are here for it.
I Decided
features a slew of contributors and guest artists, too. Jermiah shows up on "Light" for some soaring vocals that are equal parts uplifting and sexual. And speaking of sexual, Big Sean's boo Jhene Aiko guests on "Same Time Pt. 1" as TWENTY88, she and Sean's collaborative name.
The Flint Chozen Choir lends their vocals for album closer "Bigger Than Me" and it's glorious. Big Sean sounds hopeful, the choir is incredible. I actually got some goosebumps halfway through. With lyrics like "Look, all I wanna do is make the city proud, yeah" you can't help but feel lucky that we have an artist like Big Sean rooting for Detroit. At the end of the song, there's a conversation between Big Sean and his mom and it will leave you weeping on the floor.
But the biggest collaborator on the LP has to be Eminem. He shows up on "No Favors" and lays down some pretty classic Eminem lines. Ann Coulter, Jamie Lee Curtis, and Fergie all get name dropped and he calls Donald Trump "a bitch." He also doesn't stray from imagery of violence against women, which is a common Eminem theme, but it just comes off as overused and not necessary.
Overall though, the album is totally worth a listen. The production is slick and catchy and Big Sean is proving that he's one of the best new rappers to go mainstream in the last 5 years. To say that we're excited for his show at the Fox Theatre on April 1 would be an understatement.