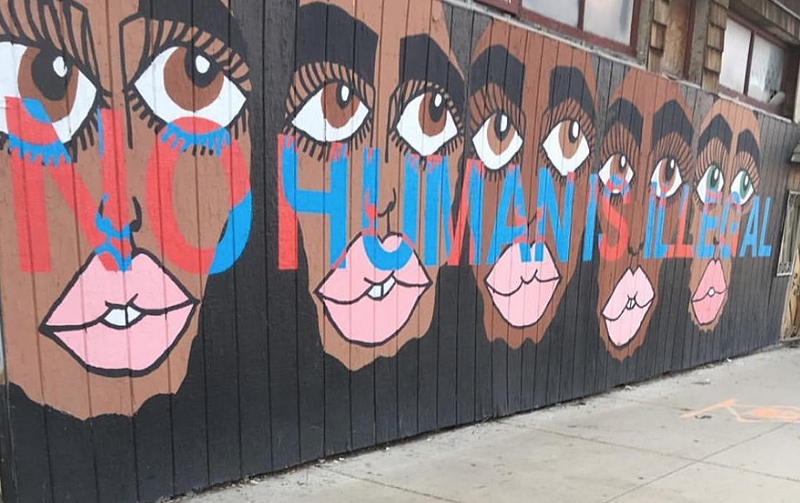 Southwest Detroit's El Club is planning a number of benefits to raise money to aid immigrants following President Donald Trump's call to end the Deferred Action for Childhood Arrivals program, or DACA.
Owner Graeme Flegenheimer says the music venue has partnered with One Michigan to help DACA recipients who are eligible for renewal before Oct. 5. "DACA is a lengthy process and the paperwork fee alone is $495 a person," Flegenheimer says. "Most people who benefit from DACA do not have the income to covers bills on top of getting paperwork sorted in time."
Funds will be raised at a number of events throughout the next week. And on Monday Sept. 18 lawyers working pro bono will be on hand at the venue to process renewal paperwork and help answer any questions.
All proceeds from the door at the Dos Santos and Money Chica show on Friday, Sept. 8 will be donated to the fund. On Sunday, Sept. 10, a free patio event featuring DJs will collect $20 donations and donate all bar sales to the fund. (Dr. Sushi will also host one of his pop-ups at the Sunday event, with proceeds going to relief for Hurricane Harvey victims.) And on Friday, Sep.t 15, Columbian-American singer Kali Uchis will have a donation bin and signed posters to help raise money during her sold-out show.
Flegenheimer says the idea started with his friend Marilyn Rondon, who recently created the "No human is illegal" mural outside of the venue. The DACA end was announced on Tuesday. On Wednesday, Flegenheimer says he met with Rondon and One Michigan to brainstorm ideas on how to help, and came up with plan by Thursday.
"Pretty rad what resources community members can pull together in a couple days vs. our so-called 'leaders,'" Flegenheimer says.