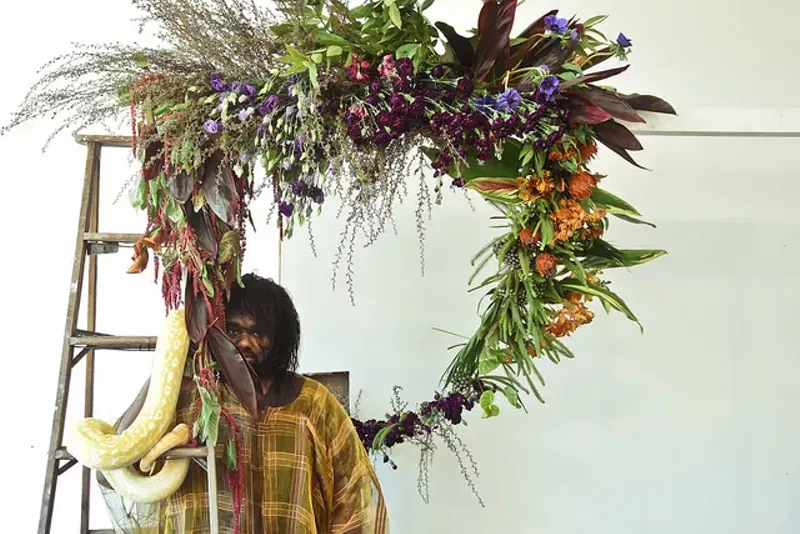 It's crazy to believe that it's been two years since Tunde Olaniran graced us with his debut album
Transgressor
and made us fall head over heels for his music.
The Flint native is back with a new single that we are hoping will lead to a new music. The song is called "Symbol" and closely follows a lot of Olaniran's writing style — a look at his individuality and roots.
Olairan said in a statement, "I wrote 'Symbol' as the child of an immigrant, under the global specter of violence against black and brown bodies, and in light of the international refugee crisis."
The release of the song could not be anymore timely, adding, "Now, with the Trump Administration, black and brown bodies are again held up as political symbols to attack DACA and feed white nationalism." He adds, "it saddens me that these lyrics feel like they will be relevant for many more generations. 'Symbol' is about still finding joy in the knowledge that despite a dark history, we still became the future, and that my body is the literal wildest dream of my ancestors."
You can listen to this song below.
While we haven't had new Tunde Olanian music until now, his presence in the Detroit music scene has been bubbling over the past year or so.
Last summer Olaniran was pumped up to a later set time at Detroit's Mo Pop music festival, and opened up for Sleigh Bells at El Club, which resulted in him opening for the band for their full tour.
Then add in a New Year's Eve party show at El Club and collaborating with Detroit's Flint Eastwood on her song "Push" and opening for her at a show that was held in the lobby of the Fisher Building.