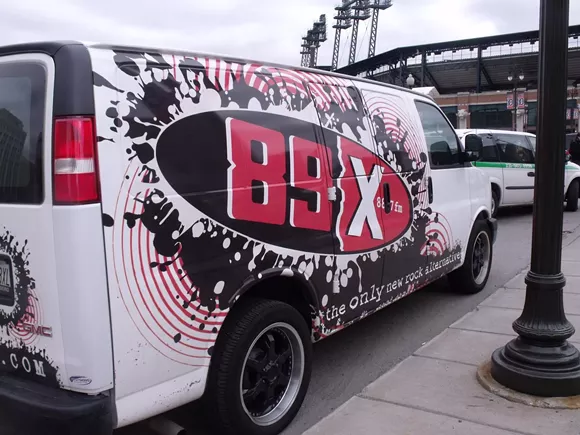 Canadian-based alt rock station 89X (CIMX-FM, "the only New Rock Alternative") abruptly closed its American office and cut staff on Thursday, including Cal Cagno of its "Cal and Co.," morning show.
"Cal and Co.," aired its last show on Thursday. Cagno announced his departure from the station via Twitter that afternoon.
I no longer work at 89X. After 18 years..it's over. I hope to be back on the air soon but if not...thanks to the listeners for a great run

— Cal Cagno (@Cagno) March 30, 2017
The cuts are reportedly part of a larger restructuring of Canadian-based Bell Media, which also runs 93.9 the River (CIDR-FM), Memories 580 (CKWW-AM), and AM 800 (CKLW-AM).
"The restructuring is a response to the challenges we and other Canadian media companies are facing on multiple fronts: changing broadcast technologies and growing international competition, a tough advertising market, and ongoing regulatory pressure," Bell Media news director Matthew Garrow
told The Detroit News
via email.
Garrow said the stations will retain their current formats and continue to be broadcast in Detroit. In all, there were about a dozen layoffs in the restructuring.