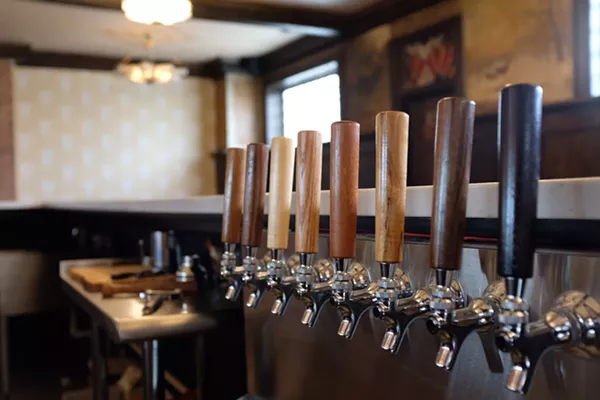 The long-vacant Milwaukee Junction bar that Carlo Liburdi purchased off the foreclosure auction in 2015 and set out to remodel was like so many other buildings in Detroit with previous owners who didn't appreciate their architectural features.
White paint covered the walls, beams, and woodwork in the 1,200-square-foot space that was built in 1890s. It originally housed a bar called Kiesling, and last held one called Edith's Hideaway sometime in the 1980s or 1990s, Liburdi says. With the help of local woodworkers, metalworkers, and "an old school wallpaper artist" from Pennsylvania, he slowly restored much of the building's original feel while adding his own prints that work with the space.
That includes deco-inspired patterns on the wallpaper and in the stained glass. Liburdi also rescued and installed a bar back from a defunct west side bar that dates back to the 1930s. And he added a brass foot rail pulled from the bar at Ann Arbor's recently-closed Lord Fox.
But perhaps the most exciting part of the restoration was the discovery of a roughly 100-year-old mural depicting deer in the four seasons that one of the previous owners coated with white paint. With the help of a restoration artist, Liburdi revived the mural.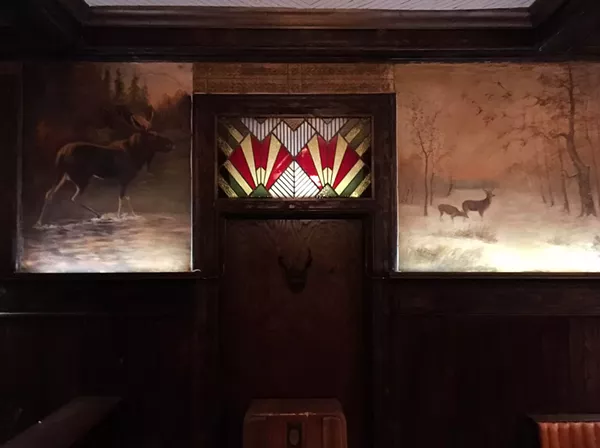 "It's really incredible. We uncovered it and took it to a certain state, then brought in a woman who restores paintings, and she took it to a whole nother level. It looks incredible," Liburdi says.
The bar that's taking shape is one of the few spots coming online in Detroit's greater downtown that is setting out to be relatively laid back, and is what Liburdi describes as a cross between a cocktail bar and a neighborhood spot.
"We want to have a nice place with a level of elegance so you feel like you're in a cocktail bar, but I think that Midtown and Detroit is served by some pretty good cocktails bars," he tells
MT
. 


When it opens in January, Kiesling's drink menu won't hold anything too fancy or pretentious, Liburdi says, but a list of solid classics and eight craft beers on tap. As for food, he plans to keep it simple by only offering grilled cheese sandwiches.


The space also holds a private room in the back where guests can entertain their own guests like they might in a personal bar, Liburdi says. The room will offer a private liquor cabinet that guests can access, and also contain some historic Detroit relics.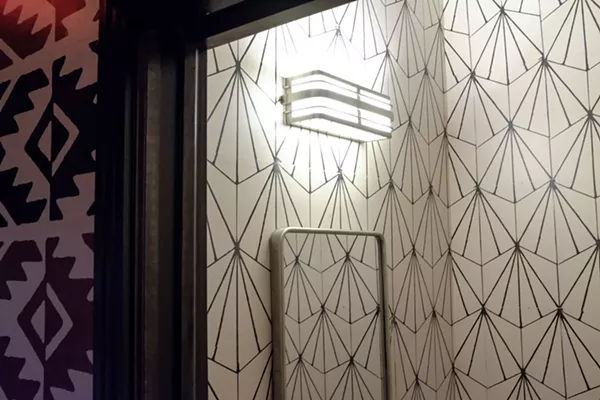 Liburdi doesn't come from a hospitality background, but grew up in metro Detroit before moving to New York City over ten years ago to work as an architect and developer. But he's not worried about experience. As he put it with a chuckle, "If there's one thing I've done pretty consistently in New York, it is go to bars … and I wanted to have a place that I could call my own. It's also a bit of a clubhouse for friends and family."
Kiesling is at 449 E. Milwaukee Ave. in Detroit.