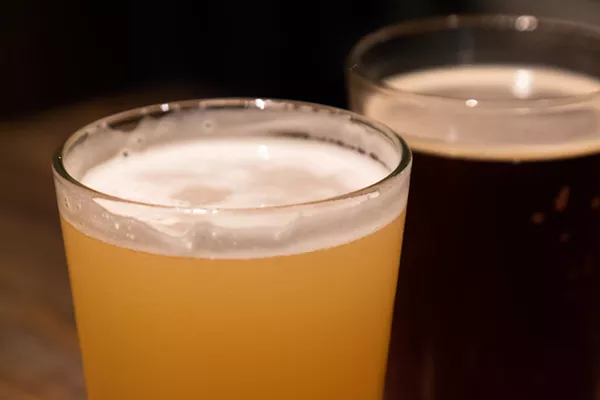 An Indiana brewery is putting the toxic in intoxication after publicly announcing a slew of offensive beer names that were set to include "Black Beer Matters," "White Guilt," "Mass Graves," and "Flint Michigan Tap Water."

Less than a week later, though, the owners of the up-and-coming Lakeville Brew Crew have backpedaled on their tone deafness and issued an apology in which they ask the community for forgiveness so that they may move forward with their plans to open in the fall.

The South Bend Tribune first reported on owners Jon Duncan and Rodney Chlebek's deplorable stunt and their equally deplorable reasoning behind each name Sunday, July 15.

"The way I look at it — with the "Flint Michigan Tap Water" — if you're going to get mad about that beer name, you should focus your anger more toward the people that are letting that happen to Flint," Duncan told the Tribune. "If I can bring some attention to that, whether it be negative attention toward me, it still brings attention to that issue."

He went on to explain that Lakeville's stout, "Black Beers Matter" was inspired by the simple fact that stouts and porters "are good beers and they matter" and that "Mass Graves" was given to their Russian Imperial Stout because "we all know Stalin has mass graves all over Russia somewhere" and "White Guilt", a name pegged for the brewery's Belgian White, was given as reparation for the other shitty names.

The article, posted by the Tribune on Sunday inspiring follow-up stories by Food & Wine Magazine, as well the Detroit Free Press where Dayna Tran, co-owner of Michigan based Eternity Brewing, fired back at the Brew Crew.

"If the intent of Lakeville Brew Crew is to raise awareness of the Flint Water
Crisis, perhaps owners instead should encourage patrons to donate to the United Way of Genesee County's Flint Water Fund," she told Freep.

"During this time, we have had numerous conversations about the best way to move forward with the partnership. The first thing that we had to do was accept that we made mistakes," Duncan and Chlebek wrote in a written statement shared with the Tribune earlier today.

"We neglected to put ourselves in the shoes of other people. As a result of ongoing conversations, the list of beer names has been wiped clean."

Stay on top of Detroit news and views. Sign up for our weekly issue newsletter delivered each Wednesday.