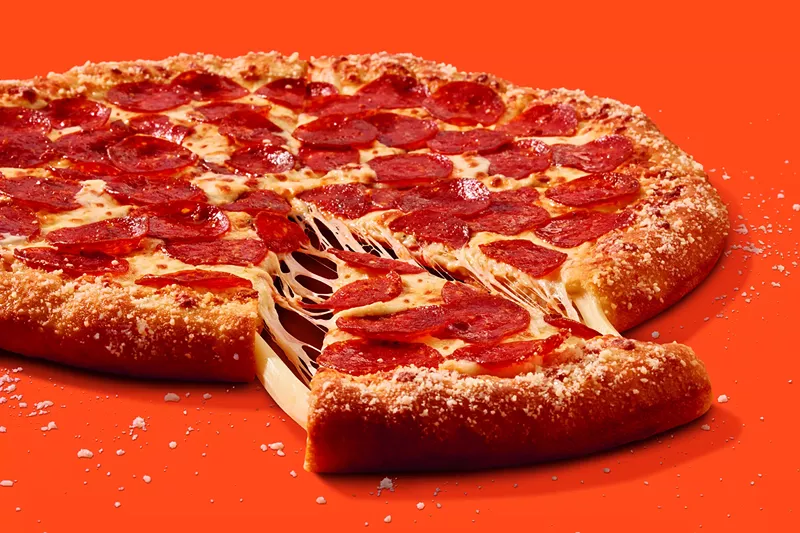 Little Caesars is banking on you being too lazy to cook for Thanksgiving or Friendsgiving gatherings.
That's why the Detroit-based chain is bringing back its stuffed crust pizza, just in time for the holidays.
The large round pepperoni pizza with a cheese-stuffed crust has a few additions this time around. In addition to being stuffed, it's brushed with Little Caesars' signature Crazy Crust topping, a garlic-butter flavored spread sprinkled with parmesan cheese for a gluttonous feast.
They're calling it the "Stuffed Crazy Crust Pizza" and it's available for a limited time starting Monday at participating locations.
Pizza Hut first started selling stuffed crust pizza in 1995, with Little Caesars following suit six months later. Little Ceasars has dropped different limited-time variations on specialty crusts over the years.
Subscribe to Metro Times newsletters.

Follow us: Google News | NewsBreak | Reddit | Instagram | Facebook | Twitter