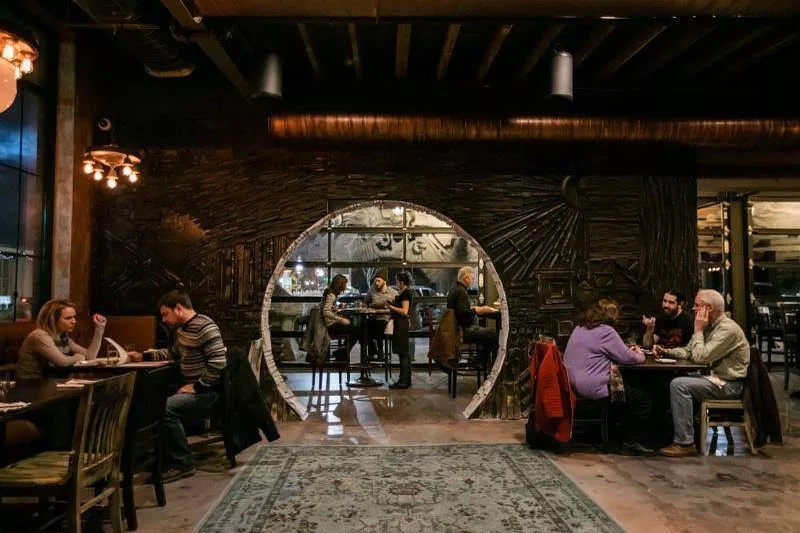 Ferndale's Otus Supply is no more.
According to a social media post, the ornate restaurant and music venue closed Monday.
"It is with great sadness and sorrow that we have very unfortunate news," the post reads. "Effective immediately we will be closing our doors to our wonderful, beautiful establishment."
The post continued, "We thank each and every one of you for the years of patronage. From the togetherness, great food, cocktails and live music we've been able to supply to all of you we are so very thankful. To our amazing staff we've been able to build out of Covid 19, we sincerely apologize and wish you nothing but the best in your futures. No one knows what the future holds but this is goodbye for now."
The restaurant opened in late 2016. Its attached music venue, the Parliament Room, was known for booking jam bands, Americana, and other genres.
In 2019, the Detroit Free Press reported that the business was in a "precarious financial situation" and had been bouncing paychecks for months. Vendors alleged they were stiffed tens of thousands of dollars in payments, and employees said they were owed wages.
In a follow-up report, co-owner Thom Bloom told the Free Press that the business was never able to pick up following the pandemic closures. The building is listed for sale for $3.5 million.
Coming soon: Metro Times Daily newsletter. We'll send you a handful of interesting Detroit stories every morning. Subscribe now to not miss a thing.

Follow us: Google News | NewsBreak | Reddit | Instagram | Facebook | Twitter