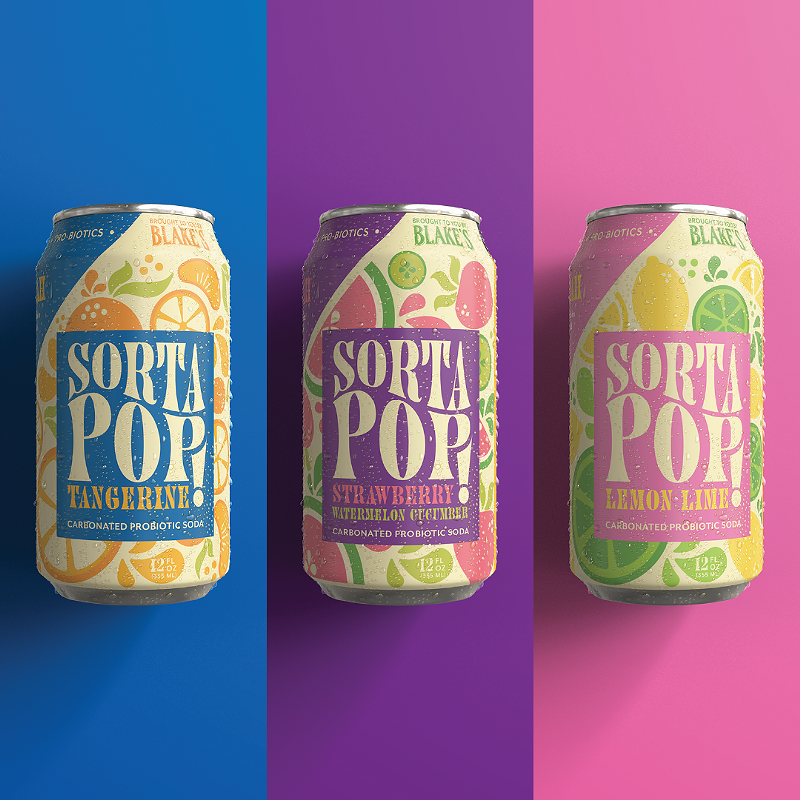 Blake's Hard Cider has entered the nonalcoholic beverage chat with its latest release, called "Sorta Pop."
Instead of soda pop (Who even says that anyway? This is Michigan, come on.), Sorta Pop is low calorie, low sugar, gluten free, caffeine free, and packed with probiotics.
Ingredients for the carbonated drink sound similar to kombucha minus the fermentation and include green tea extract, bacillus probiotics, fruit juice, monk fruit sweetener, and apple cider vinegar.
It comes in three flavors: tangerine, strawberry-watermelon-cucumber, and lemon lime. Each can clocks in around 25 calories or less.
"Coming from Blake's 77 years' experience growing, picking, and pressing our harvest, exploring a healthy, alternative beverage made with real fruit is a natural extension for us," Chelsea Cox, director of marketing and product development at Blake's Hard Cider, said in a news release. "As consumers become more selective and educated in their beverage choices, that shift makes way for a better-for-you beverage like Sorta Pop that delivers great flavor, bubbles, plus health benefits."
Sorta Pop comes in 12-packs and individual 12-ounce cans and is set to hit independent retailers in mid-January, with chain grocers following in March.
More info is at sortapop.com.
Coming soon: Metro Times Daily newsletter. We'll send you a handful of interesting Detroit stories every morning. Subscribe now to not miss a thing.

Follow us: Google News | NewsBreak | Reddit | Instagram | Facebook | Twitter