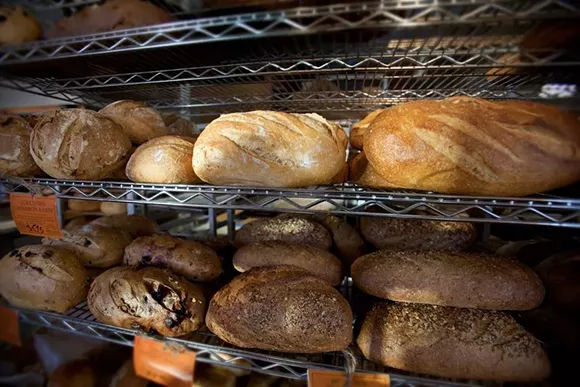 DTW's McNamara Terminal has once again outdone itself in the food department.
In addition to Chick-fil-A, Pinkberry, Bigalora, and Papa Joe's - on top of the the tons of other dining options in the terminal - travelers can now score Avalon International Breads baked goods, to-go sandwiches, and specialty coffee drinks from Mighty Good Coffee inside the Harvest Grounds Newsstand on the "C" Concourse.
The move into the airport food services world is just one of several expansion efforts by the nearly two-decade-old Avalon. Earlier this year, the bakery opened a second retail location inside its bakehouse on the city's east.
Later this month, the bakery is supposed to open an additional café in Ann Arbor. And sometime early next year, a third location will arrive in Detroit.
See also:
Die-hard fans line up 24 hours before first two Michigan Chick-fil-A openings

See also:
Foodie Travel Advisory: Bigalora helping in DTW dining expansion with new location to open Dec. 11