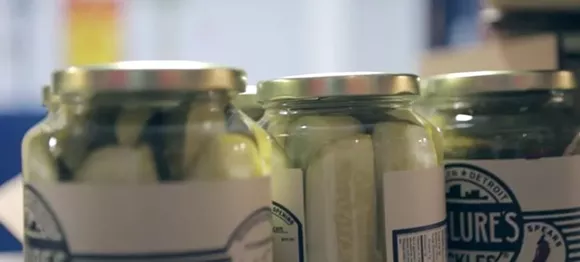 The pickle, more precisely, the McClure's variety seems to have become the latest to enter the black market.
Some $13,000 in pickle inventory from the Detroit pickle-maker are unaccounted for, The Detroit News
says
, in what police say appears to be an inside job.
The heist is believed to involve current or former employees of the St. Aubin facility and five area stores selling pickles, McClure's chips, and Bloody Mary mix at rock bottle prices. The News notes that pickles normally sold for $9-$10 a jar were being sold for $3-$4.
The company noticed the pickle shortage a couple of weeks ago when an employee said she was out shopping and noticed McClure's goods at stores that hadn't received deliveries from the company, the daily says.
On the case for the pickle bandit are Detroit police and McClure's team members.
See also:
The make the perfect burger, this Australian joint only uses McClure's