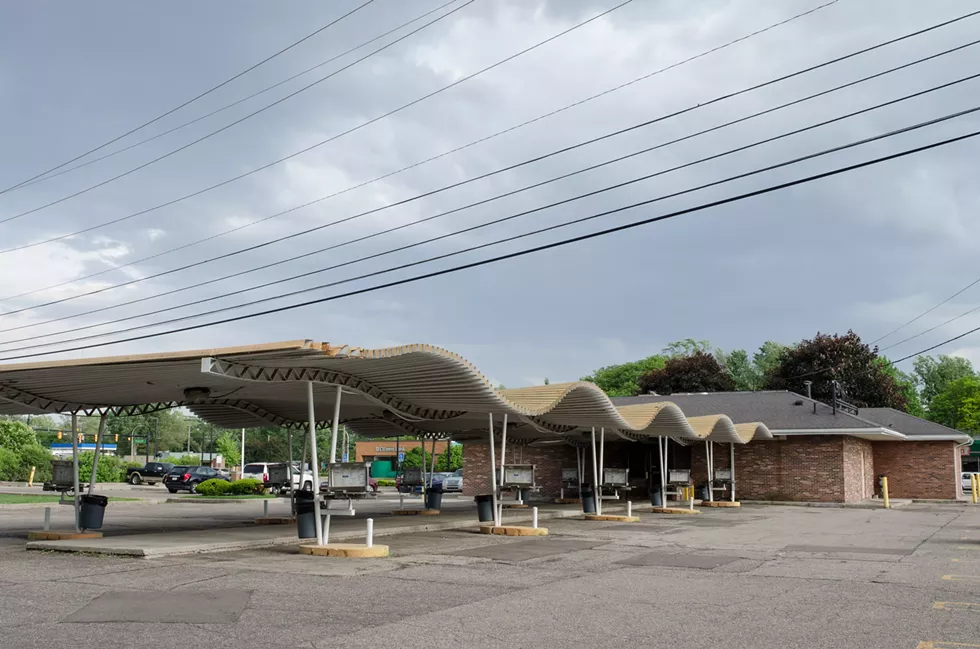 Summertime for the hungry in the world's car capital can mean one thing — a trip to the drive-in diner. While many of the restaurants have gone the way of the Chevy Nova, some still thrive. Here are a few of our favorites.
Daly Drive-In
31500 Plymouth Rd., Livonia; 734-427-4474
Don't be fooled by the nondescript building out front — the Daly Drive-In is a classic drive-in restaurant with a '50s modern, wavy white roof out back, and speakers for taking orders. The first Daly location opened in 1948 and the company grew to nearly 20 locations at its peak, but the Plymouth Road hot dog, burger, and fry spot is the last Daly family member standing. Among the menu's favorites are the footlong DalyDog and the coney, which Daly's owners say is superior to the standard coney island fare due to its housemade sauce.
Monroe's Original Hot Dog Drive-In
1111 W. Front St., Monroe; 734-241-1612
Monroe's spot has some history — it first started as an A&W restaurant more than 75 years ago, but broke from the company when it asked its franchises to start serving burgers. Monroe is a hot dog stand, not a burger stand, so it's owner struck out on his own. To this day, Monroe's Original Hot Dog Drive-In remains a hot dog shop— no beef patties here. The menu offers a range of regular and foot-long dogs, chips, and beverages, and ownership reportedly intends to keep it that way.
Eddie's Drive-In
36111 Jefferson Ave., Harrison Charter Twp.; 586-469-2345
Eddie's remains a well-loved fixture in Harrison Township because it's a quintessential drive-in where carhops still work on roller skates, dinner is served on a tray hanging next to the car window, and the waitresses wear poodle skirts on Sunday. Its menu holds all the Michigan drive-in restaurant standards like foot-long hot dogs, coney dogs, burgers, fries, and deep-fried everything, but it also has items that are unusual for a drive-in menu like a salmon sandwich, olive burger, and grilled chicken pita. Don't miss the shakes, which come in flavors ranging from chocolate to creamsicle.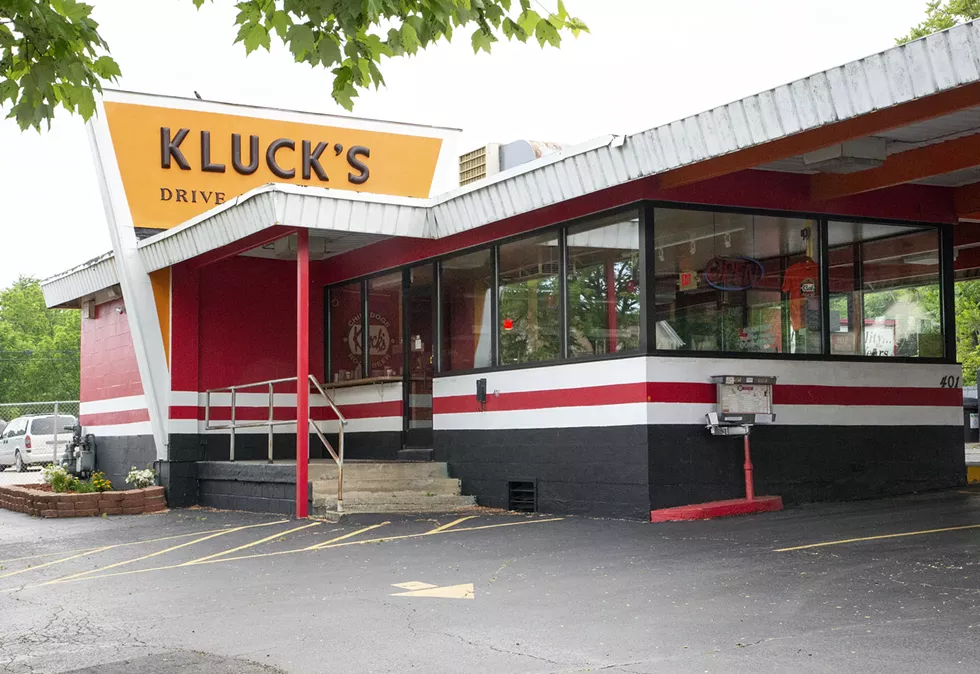 Kluck's Drive-In
401 E. Michigan Ave., Ypsilanti; 734-485-0994
The Ypsilanti coney dog and root beer parlor sends carhops to take your order for hot dogs, coney dogs, grilled cheeses, burgers, fries, and all the other drive-in diner fare for which Kluck's — and Ypsilanti — are known. Owners Joanna and Chae Chang bought Kluck's 15 years ago and have kept it running through thick and thin. The couple also operates another beloved Ypsi curbside service restaurant, Roy's Squeeze Inn.
Chick Inn Drive-In
501 Holmes Rd., Ypsilanti; 734-483-3639
The 1950s-era Ypsilanti drive-in chicken shack is a pink neon-clad icon that greets those entering Ypsilanti along Prospect Road with a mural of a squawking chicken head. The menu isn't as totally chicken-centric as one would expect, as it offers a wide selection of traditional and not-so-traditional drive-in food like foot-longs, coney dogs, patty melts, sweet potato fries, seafood, and plenty of fried finger foods. The price is right, as most sandwiches are around $5.
A&W
4100 12 Mile Rd., Berkley; 248-547-7126
It opened in 1956 and still mixes the famous root beer in house, blending A&W concentrate with water and real sugar, not high fructose corn syrup. You'll also find all the foot-longs and hot dogs for which the drive-in is known.
Hi Lite Drive-In
1005 E. Michigan Ave., Marshall; 269-781-8848
The super long burger and hot dog menus, the sloppy joe's, and the chicken dinner all look nice, but how about that dessert menu? You couldn't be blamed for skipping straight to the classic '50s-era diner's malt and homemade root beer float offerings.
Lutz's
28102 M-152, Dowagiac; 269-782-5676
Owner Scott Scherer's mother was one of the restaurant's original employees when it opened 50 years ago, so he decided to step in and save it when it went up for sale. Aside from the usual drive-in fare, it's one of the few in the state where you can get pizza.
Rudy's Drive-In
4061 Page Ave. Michigan Center; 517-764-7839
The small drive-in just outside Jackson opened in 1967 and still makes its own unique coney sauce and root beer in house.
So many restaurants, so little time. Find out the latest Detroit dining news with our weekly food newsletter delivered every Friday morning.