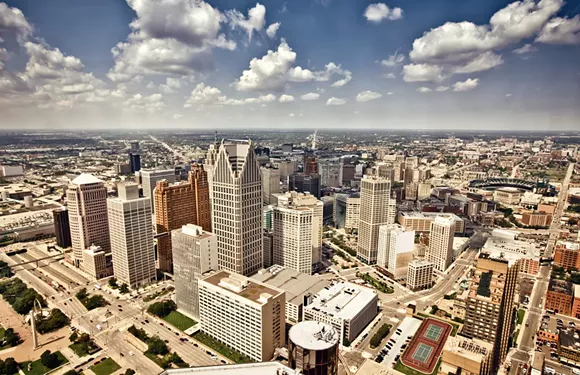 This is some weird shit,
Vogue Magazine.


The stylish publication released a friendly listical of
"Rust Belt" cities to visit
— you know, the cities that are surrounded my Trump's America basically.
According to
Vogue,
these cities are making the Midwest — er, the Rust Belt — shine again because they think that this part of American has been a giant shit hole for the last 30 years.
So who made the list? Pittsburgh, PA (duhh), Cincinnati, OH (also, duhh), Milwaukee, WI (okay), Chicago, IL (wtf?), and of course, Detroit.
OK, a few things — Chicago is a city that is experiencing a Renaissance? Hasn't Chicago always been a tourist destination? Especially for people in the Midwest? I don't know, but that one just seemed odd.
Then they talk about Detroit. I'm just going to pull the full introduction because it pretty much just sums up America's weird narrative about Detroit and its comeback:
"Shedding its label as Motor City and quickly reimagining its entrepreneurial roots, Detroit is attracting new creative companies like Shinola, a brand that's reinventing the art of craftsmanship by producing entirely American-built watches and bikes. During a visit, discover the restaurants, bars, and public art facilities shaping Detroit's future."
They also go on to tell you to stay at the Shinola Hotel once it's built, so it's pretty much a Shinola ad. Fun stuff, my friends.