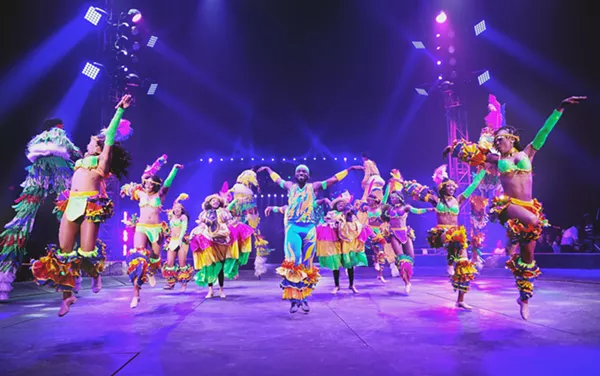 A kaleidoscope of neon-colored costumes are the calling card for Cedric Walker's UniverSoul Circus. He founded this one-ring circus in 1994 because he had a vision of creating an event that featured a large percentage of performers of color and what he brought to life is the high-octane UniverSoul Circus — a combination of dance, stunt, and acrobatic acts from around the world.
The traveling show is headquartered in Atlanta, but has traveled as far away as South Africa. The red and yellow big top will take over Chene Park until Oct. 1, with various times and dates to accommodate families and large groups.
Shows start on Thursday, Sept. 7. Times vary, but a full schedule is available at universoulcircus.com/detroit. Tickets start at $17. Chene Park is located at 2600 E. Atwater St., Detroit.