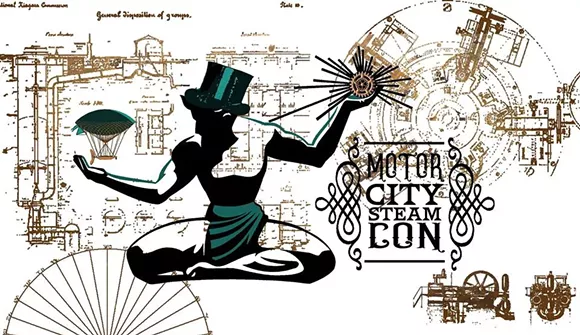 Nevermind the fact that naming itself "Michigan's Steamiest Convention" is probably going to attract a much different crowd than they expected; Motor City Steam Con is sure to be a fun event for both steampunk fanatics and newbies alike when it comes to Detroit July 22-24.
Whether you've seen
Wild, Wild West
dozens of times or have never seen it at all (i.e. like the rest of the world), you've probably been exposed to the "steampunk" genre. Steampunk is what you get when you cross the clothing style of Victorian England (think Sherlock Holmes) with your uncle's smelting factory.
Recognizable for their mixture of top hats and monocles with gears and stovepipes, steampunk is a fashion staple in many sci-fi conventions around the nation, so it's not surprising that a celebration of the sensation itself has found its way to Detroit.
Steam Con will allow you to fulfill your steamiest dreams. Past events have featured fashion shows and costume workshops. This coming event will feature all that, plus appearances by steampunk authors and musical performances by artists like Frenchy and the Punk Automaton, The Lansing Unionized Vaudeville Spectacle, and Eli August.
Steaminess comes to the Holiday Inn Livonia, 17123 N. Laurel Park Dr., from Friday, July 22 through Sunday, July 24. Further details about this and previous events can be found on the
official website
.