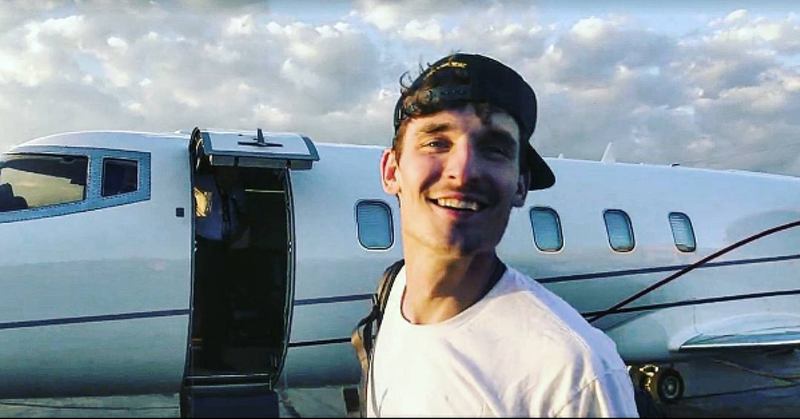 Metro Detroit native and rising EDM superstar GRiZ (also known as Grant Kwiecinski) wrote a blog post for the
Huffington Post
today detailing his journey with coming to terms with his sexuality. Turns out, the DJ is gay and wants you all to know about it.
Kwiecinski writes about knowing that something was different about him when he was younger, eventually repressed those feelings for fear of scrutiny and all the other things closted LGBTQ people face when coming out.
"For most guys, thoughts about girls went from "gross" to "I wonder what boobs feel like," from "ew, koodies" to "let's mack on some cuties," Kwiecinski writes. "But for me, I just wasn't interested. I told myself I wasn't ready, or that the right one hadn't come along yet. So I waited. Years. And without warning, high school came in full force. Everything seemed to balance except for one big thing. I was definitely…definitely gay, and I didn't want to accept it or want anyone to know."
Kwiecinski goes on to explain how he went through the motions of having girlfriends, taking girls to prom, and even losing his virginity all in order to keep up an appearance that he was straight. He also describes how he suffered from anxiety and depression because of the stress of keeping the act up.
It wasn't until college that Kwiecinski felt that he could come out in his own skin and live openly gay. Those who have been fans of GRiZ and follow him on social media probably know that he had a boyfriend who he frequently posted photos with on
social media
, but this seems to be the DJ's first time talking about his sexuality so openly and publicly.
At one point in his blog post, Kwiecinski talks about how gay representation in our culture is pretty minimal, but it always getting better. It's nice to know that queer kids who are into the electronic music/rave scene will actually have a DJ that they can identify with and look up to. Keep on doing you, GRiZ!