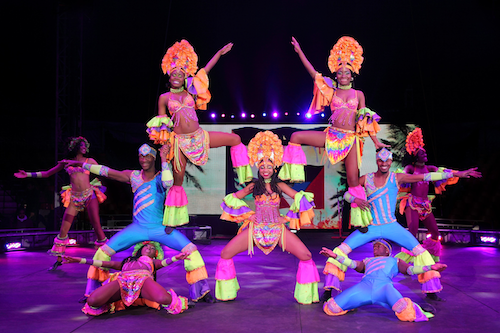 It's circus time in the Motor City. The Shrine Circus is at the state fair, the Ringling Bros. Barnum & Bailey Circus comes in November, and they're followed by Cirque du Soleil in December. But one spectacle has a special place within the genre, and that's the UniverSoul Circus, billed as the only African American-owned circus in the world.
While it's a multiracial show, plenty of the performers put their international and especially African heritage up front, with an aerial duet from Colombia, Pagoda Bowl acrobats from China, Caribbean Dynasty from Trinidad and Tobago, contortionists from Ethiopia. And what could be more American than disco dancing elephants? There's also some Motor City content with the upbeat clown trio, Fresh the Clownsss, originally from Detroit.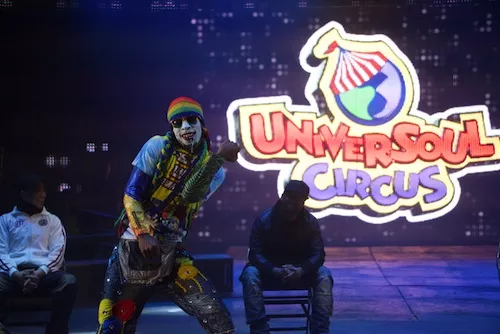 Founded 23 years ago in Atlanta, it's an overstuffed show designed to keep even the most distracted spectators on the edge of their seats, with circus arts, theater, and music that runs the gamut from pop to R&B to gospel. The show is regularly rated among the top three circuses in North America.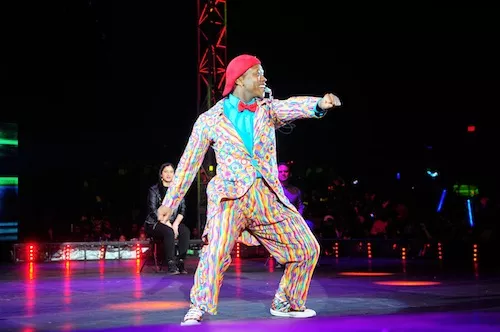 The UniverSoul Circus performs Sept. 8-25, 2016, in Chene Park, 2600 E. Atwater St., Detroit; tickets are available from Ticketmaster.com or at 1-800-745-3000. See universoulcircus.com for more info, show times, and schedules.