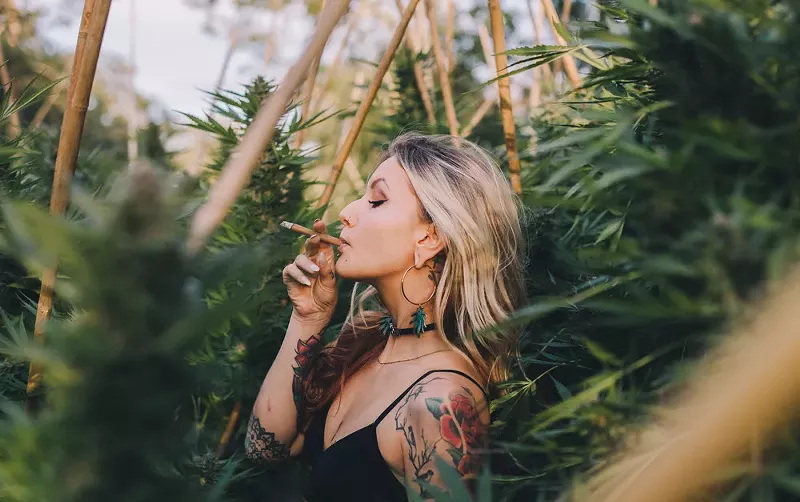 A
new study
from Canadian researchers found that women experienced the same effects of cannabis as men with a lower dose of THC.
To conduct the study, researchers at the University of Toronto asked 91 cannabis users between 19 and 25 years old to smoke a joint, which was either 12.5% THC or a placebo. The subjects were then asked to complete cognitive tests.
The study found that women tended to smoke for the same length of time as men, but smoked less of the joint. Even though women smoked less of the joint and had lower levels on THC in their blood, no difference in the effects of the cannabis was detected or reported.
Lead author Justin Matheson, a Ph.D. candidate at the University of Toronto, and lead author of the study,
told PsyPost
that the study shows THC is more effective on women.
"We found that women smoked less of a cannabis joint, had lower levels of THC in blood, yet experienced the same acute effects as men," he said. "So, I think the main take-away is that women may need a lower dose of THC to get to the same degree of intoxication as men."
Matheson added that the study does not take into effect the role of societal expectations on gender.
"For example, there's evidence that estrogen (a sex hormone) influences the metabolism of THC, which could explain some of the sex differences in the metabolism of THC we see," he said. "But we also know that gender identity influences drug use behaviors, which could relate to why we saw that women smoked less of the cannabis joint."
He says more research is needed.
Women and men tend to metabolize alcohol differently, with women more susceptible to the effects of alcohol than men.
It's a new era for marijuana in Michigan. Sign up for our weekly weed newsletter, delivered every Tuesday at 4:20 p.m.