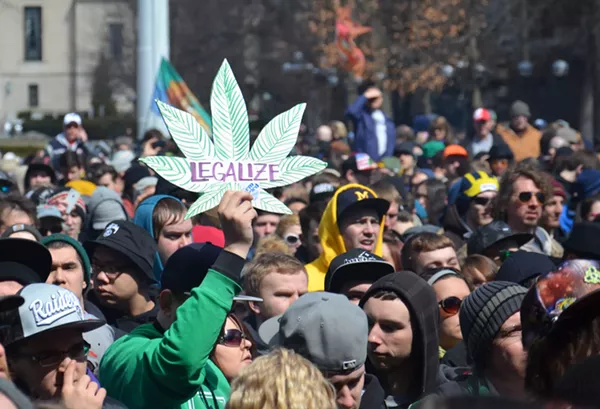 It looks like Proposal 1 is not the final initiative aimed at bringing adult-use marijuana to Michigan.
We've seen plenty of headlines announcing various municipalities
which have opted out
of allowing marijuana facilities to locate there, such as Grosse Pointe, Milford, Northville, Allen Park, and Plymouth. They are using a provision of the state law that allows local governments to make that choice — and many have.
However, there is another provision of the law that not a lot of people have noted that plays into this process. It allows residents of a city to collect signatures and bring it to a vote.
According to the full text of
the law
:
Sec. 6. 1. Except as provided in section 4, a municipality may completely prohibit or limit the number of marihuana establishments within its boundaries. Individuals may petition to initiate an ordinance to provide for the number of marihuana establishments allowed within a municipality or to completely prohibit marihuana establishments within a municipality, and such ordinance shall be submitted to the electors of the municipality at the next regular election when a petition is signed by qualified electors in the municipality in a number greater than 5% of the votes cast for governor by qualified electors in the municipality at the last gubernatorial election. A petition under this subsection is subject to section 488 of the Michigan election law, 1954 PA 116, MCL 168.488.
While there may be city councils and others responsible entities that are willing to ban marijuana businesses, they may think twice when voters want to bring it to the ballot box. Folks in a number of cities are talking about it. Places where high numbers of voters were in favor of adult-use legalization could be particularly ripe for action if their councils have chosen to opt out.
Think about it.
Stay on top of Detroit news and views. Sign up for our weekly issue newsletter delivered each Wednesday.