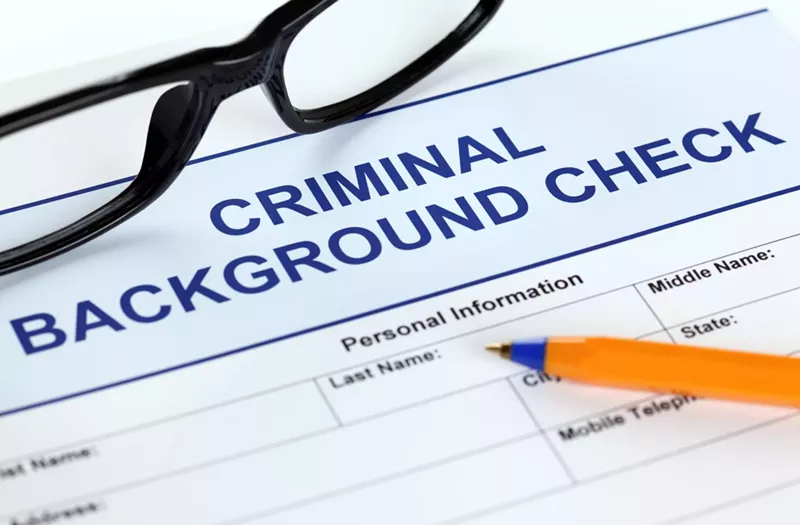 Online dating can be tricky, to say the least. Sometimes it can be hard to know what is real and what isn't. Is this person really who they say they are? Are they just making everything up? Are they not telling me something? The questions could go on and on until you're in a vicious cycle of self-doubt.
But, those are important questions as well. Ones that should be answered correctly before venturing out on a date with a person you met online. Luckily, there are resources available that can provide you with the insight you're looking for - a background check.
You might want to consider doing some digging if you plan to meet in the real world. Hitting the pause button on your relationship to research whether the person may be hiding a criminal record, bankruptcy filing, or a secret divorce record could give you peace of mind moving forward.
Here are some ways to ensure whether the person is actually who they claim to be.
Here are the sites we recommend:
•
Intelius
- The most affordable site when conducting a background check
•
Truthfinder
- Provides the most robust information on the person you check
Free Dating Background Check
Did you know you can search for someone on several government databases, all for free? If you're active on dating sites, like Tinder or Match.com, this could be a helpful resource to properly vet a potential partner before getting any further in the relationship.
Step 1: Find Out Basic Information
• First and last name
• Date of birth
• Address
With just that basic info, you can do a lot of online searching on various public databases for free. If you do not know some of this info, try searching for their social media profiles on some of the more popular apps.
Step 2: Search The District Clerk's Website
When just getting started, you'll want to figure out where the person lives, and more specifically, the county in which the person lives. Once you know the county, head over to the district clerk's website.
For example, if you come to find out the individual lives in Washington County, New York, search for the Washington County Clerk's Office on your web browser. From there, look for an online service link or something that resembles one. Enter the known information into the search bar for their public documents, like civil and criminal records.
Keep in mind - this search will only pull results for public records within that specific county. If the person has court records in another state, that info will not come up. You will only find the records that are filed in Washington County if we're sticking to the example used above.
Try to figure out any other locations the person has lived in and check those district clerk websites as well.
Step 3: Search For Sites With Statewide Search Capabilities
There are some platforms available that will be able to search statewide criminal records. Texas, for example, keeps online records stored on their Department of Public Safety website. For a small fee, you can search for criminal records on an individual throughout the state, no matter the county.
Step 4: Check For Sex Offender Status
Many state public safety websites will allow you to search the state's sex offender registry as well. Typically, this type of search can be done completely for free. The information pulled usually includes a photograph of the person, the charges and crimes, as well as when and where the incident took place.
You can also go beyond a state search and check the National Sex Offender Public Registry website. This could be helpful if the person has lived in multiple states. The registry is created by the Department of Justice and can search for people throughout the United States.
Access to vital information like this can prove to be very helpful when active on online dating sites and apps. Taking the risk of the unknown isn't worth it when it comes to a scenario like this.
Step 5: Check Federal Criminal Records
The next step would be to pay a small fee to check the federal criminal record database. Anything that pops up would include crimes that were investigated on a federal level, by an agency like the FBI, Drug Enforcement Administration, etc.
A federal criminal history would indicate the details and background of your potential date.
Consider a Professional Background Check Service
At the end of the day, these searches could be helpful, but they will only get you so far. It may be worth investing in some professional help, like a site designed specifically for comprehensive background checks.
These types of companies will be able to sort through that data in a matter of minutes, taking the tedious, time-consuming component out of the equation. Plus, some sites are even able to pull resources that maybe aren't made publicly available.
Here are the sites we recommend:
•
Intelius
•
Truthfinder

An Intelius account will provide you with unlimited background checks and people searches, with results that can be trusted.
If you are active on dating sites, conducting a background check can help you learn if the person is dangerous, and more broadly, telling you the truth about who they are.
With their background check feature, you can search for someone by their first and last name, as well as their city and state to help narrow down the search. You can find a full review on Intelius here.
The report could include:
• Arrest and criminal records
• Warrants and court documents
• Marriage and divorce history
• Lawsuits
• Liens, foreclosures, or bankruptcies
• Unknown aliases
• Past addresses
• Social media profiles
• Birthdate
• Misdemeanor and felony convictions
• Personal and private contact information
• Drug and credit history
• And more
Where Does Intelius Search For The Information Given
The information is found on public databases and other research done on the internet. The site will look specifically at federal, state, and county government agency data, as well as some private information.

Even though many of their search techniques are available to the public, tracking this amount and level of information manually can be very difficult. The chance of missing something important is likely.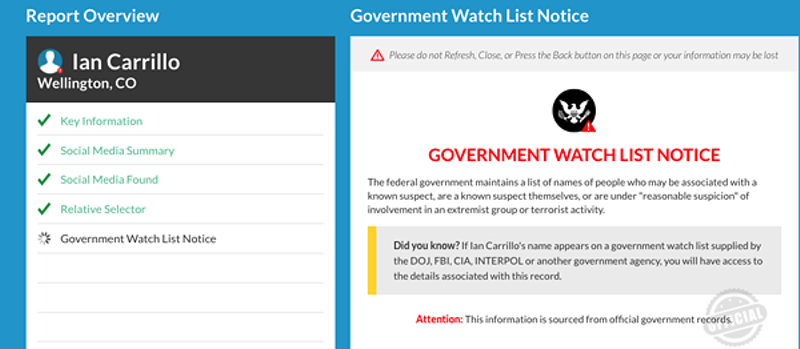 Truthfinder is another online option that can look for the criminal history of various people. You can then use the info provided by Truthfinder to make an educated decision on friends, casual dates, or even a more serious relationship found online.
Profiles on a website like Tinder or Hinge may be missing important clues as to whether that individual is dangerous, and therefore whether you should meet in person. This information is critical when exploring the online dating world.
Truthfinder can help. The website can find someone by their full name, phone number, or email address. If you know their city or state, that can be used to narrow down your search. From there, Truthfinder will run a search, pull the record, and compile a report for your viewing.
Read Full TruthFinder Review >
The report could include:
• First, middle, and last name
• Age and date of birth
• Known and unknown aliases
• Possible pictures and videos
• Federal, state, as well as civil, and county department filings
• A local criminal record
• Online social media profiles
• Possible contact info, like a phone number or email address
• Owner and financial history
Where Does Truthfinder Find Its Info
Luckily, Truthfinder investigates beyond the typical data used. Their reports are accurate and trusted among users.
Because their databases are constantly being refreshed and updated, you will only receive relevant information and advice. It will sort through social media accounts, various documents, as well as the dark web.
Conclusion
Navigating the dating world is tricky, especially when done virtually. You run the chance that the people you are speaking with are not actually who they claim to be. This can lead to quite a dangerous situation.
To help avoid this, first, try looking on the internet for any dirt on the person. If you're running into dead ends or feel that something is missing, you can use a paid service instead. Websites like Intelius and Truthfinder are great resources that can turn up some valuable insight in a matter of minutes. It may be worth looking into. Good luck!