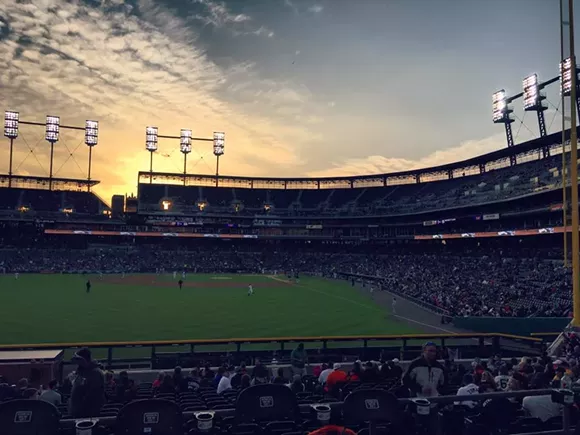 Of all of pro sports, baseball might be the most chill — besides golf, which is just boring. But at last night's Tigers home game against the Oakland Athletics, Tigers outfielder Tyler Collins flipped the ol' bird and mouthed what looked like "fuck them all" to the crowd after misplaying a pop-up.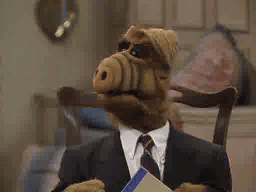 Not only could fans see Collins giving the finger from inside the ballpark, but it was clearly visible on TV.
Ouch.
According to
Fox 2 News
, Collins was going for a pop-up ball when the lights from the stadium blinded him and he missed it. Since sports fans like to think of professional athletes as infallible gods whose rare mistakes are endlessly criticized, it's understandable that Collins was a tad annoyed that fans were booing him on his home turf. But giving the middle finger to the crowd who paid actual money? Probably not the best response.
Here is a vine from the actual play that happened last night:
Obviously, Tigers fans were not too happy with Collins' actions and many of them took to Twitter to express their feelings, as most of us tend to do.
I suspect Tyler Collins will be sent down to Toledo very soon. Not just for the stupid finger flip but for the swings, and for the attitude.

— Bob Wojnowski (@bobwojnowski) April 26, 2016
Hey @tigers I can go 0-5, misplay fly balls, and flip off the crowd just like @TylerCollins1. Sign me up for the league minimum.

— Matthew Hutton (@DaleTrentkowski) April 26, 2016
Tyler Collins. Do you understand you want the fans on your side. You deserved to get booed. That should not have happened. #Tigers #Collins

— Ronnie (@Ron_n_tellThat) April 26, 2016
Get Tyler Collins out of there. I mean, out of the franchise. He's worthless.

— Bryan Craves (@DisplacedTgrFan) April 26, 2016