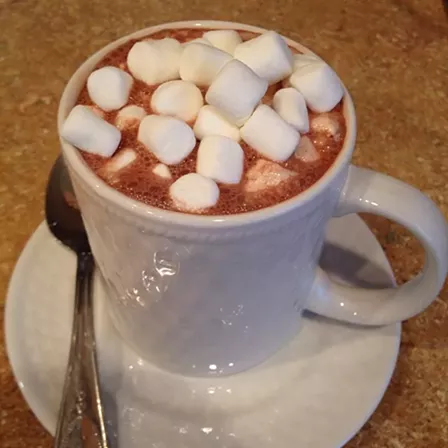 One look at the
five day forecast
has us scurrying to find our cuddle corns (
these things are awesome, btw
) and pulling on a extra pair (or two, or three!) of socks before we go anywhere between now and spring.
One thing that makes Detroit's winter weather a bit more bearable, of course, is hot chocolate, and we mean copious amounts of it.
We're particularly fond of
Sanders Gourmet Blend
, which comes in a tin so cute it'll also serve as a work or home kitchen counter accessory.
Still, we have a lot of winter ahead of us (is it even possible that it's
technically
still fall?), so we want to know: What are some of your favorite hot chocolate joints or mixes in metro Detroit?