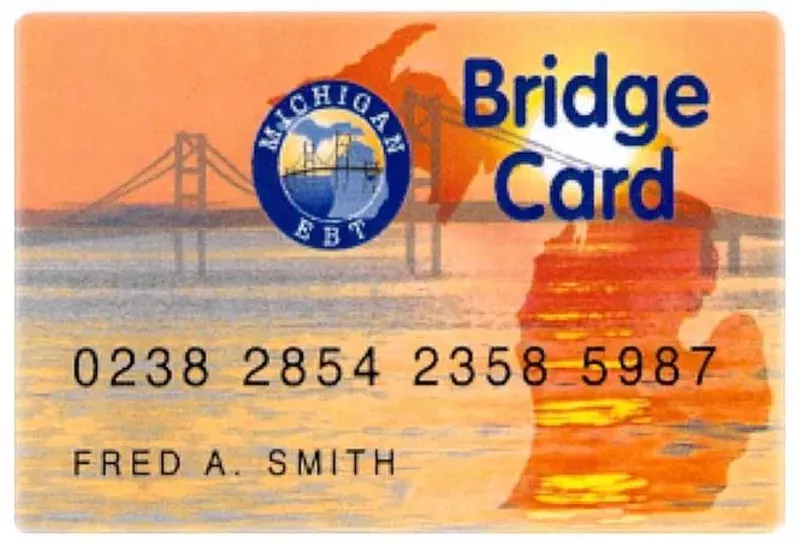 If you're unemployed and considering signing up for food stamps, you may want to think again.
Effective Monday, Oct. 1, any new applicants to Michigan's Supplemental Nutrition Assistance Program (SNAP) will now have to have proof of employment in order to receive monthly food benefits.
In August, the Michigan Department of Health and Human Services sent out 67,000 letters to Michigan residents receiving food assistance warning them that the new policies would soon be taking effect. For individuals that are already receiving assistance from the state, they won't need to worry just yet. Each year, beneficiaries undergo an annual review to determine whether they are still eligible to receive food assistance. Individuals with reviews occurring after Oct. 1 of this year will have three months to demonstrate proof of employment before their benefits are terminated.
This isn't a scheme by the state to suddenly cut off food assistance to impoverished people, however. Before 2002, proof of employment was one of the caveats to receiving food assistance. As unemployment rates began to rise and jobs became more scarce, the
federal government gave Michigan a waiver
that allowed the state to subsidize food essentials for low-income individuals. Now that the employment rates have stabilized in Michigan, the federal government has mandated that Michigan walk back on its previous policies.
The reinstated policy will affect able-bodied persons aged 18 to 49, excluding pregnant women or women caring for a child under the age of six, individuals that physically or mentally unable to work 20 hours per week, as well as those that are incapacitated.
To prove employment, individuals must work a minimum of 20 hours per week each month of unsubsidized employment. Prospective food assistance beneficiaries may also enroll in an approved employee and training program for a minimum of 20 hours per week, or participate in community service through a volunteer nonprofit.
For more information about how the reinstated policy will affect you or whether you're eligible to enroll, head to the
Michigan Department of Health and Human Services website
.
Stay on top of Detroit news and views. Sign up for our weekly issue newsletter delivered each Wednesday.