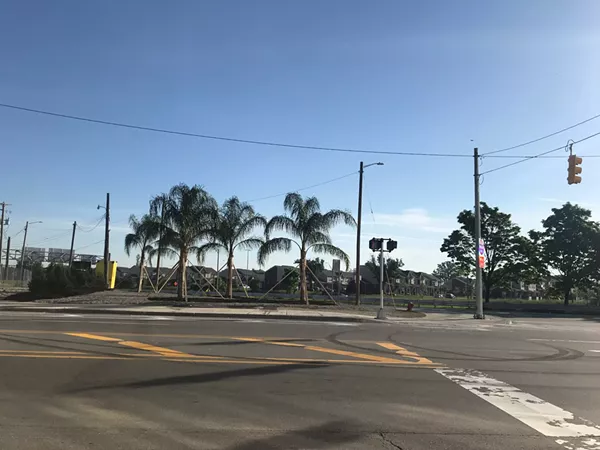 "Los Angeles is like Detroit but with palm trees."

Perhaps you've heard this backhanded sentiment before. Well, guess what? Detroit has palm trees — five palm trees.

Detroit's 48201 got the 90210 treatment earlier this week when the palms were planted at the intersection of Grand River Ave. and Hobson St., just off the Lodge. Detour first reported that these landscaping efforts come courtesy of Motor City Casino.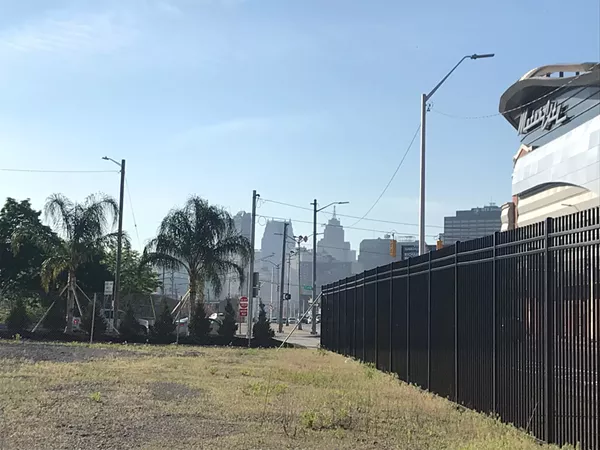 "We thought it was a fun idea in terms of sprucing up the surrounding area. It's not the front door, but it's the first piece of real estate you see on your way to us," a Motor City Casino spokesperson told Metro Times.
"Our local landscaper said 'how about some palm trees?' and we thought it would be awesome. Our branding from a marketing standpoint is "a million miles away, right down the street" so it's sort of an escape, like teleporting away."
There are no immediate plans to plant more palms, but Motor City Casino says they are getting quite a bit of attention and that it could lead to more in the future.
Because palm trees will not fare well during Michigan's bitch ass winter months (they
cannot survive below 25 degrees
) these 10-year-old Naples, Florida palms will be relocated to someplace more accommodating like the Detroit Zoo or Belle Isle Conservancy when the time comes. But let's not think about that, OK?
Instead, slather on some sunscreen, soak in these summer temps, and maybe drive by a palm tree located off of a random freeway exit and pretend that you're in paradise because Detroit is weird AF.
Palm trees in Detroit pic.twitter.com/QZEv7Uqvp2

— rose water (@WhatTaySaid) May 24, 2018
Stay on top of Detroit news and views. Sign up for our weekly issue
newsletter
delivered each Wednesday.