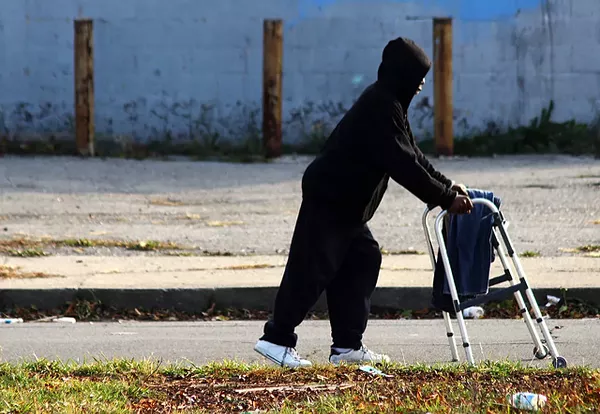 A new study from the University of Michigan provides hard evidence for what many could have inferred: Michigan's Medicaid expansion has helped its low-income enrollees be less broke.
More than 650,000 residents have enrolled in Healthy Michigan since 2014, when the state opted in to the program with broader eligibility requirements than traditional Medicaid. The expansion was available to states under the Affordable Care Act.
A team of researchers led by U-M health economist, Sarah Miller, examined more than 322,000 enrollees, and found that Healthy Michigan enrollment:

• Reduced the amount of medical bills in collections that the average enrollee had by 57 percent, or about $515.

• Reduced the amount of debt past due but not yet sent to a collection agency by 28 percent, or about $233.

• Led to a 16-percent drop in public records for financial events such as evictions, bankruptcies and wage garnishments; bankruptcies alone fell by 10 percent.

• Resulted in enrollees' being 16 percent less likely to overdraw their credit cards.

• Led to a rise in individual credit scores, including the number with a "deep subprime" rating falling by 18 percent, and the number listed as "subprime" falling by 3 percent.

• Allowed enrollees to engage in more borrowing to buy cars or other goods and services, which is consistent with better credit scores. Enrollees experienced a 21-percent rise in automotive loans. Other studies have found that Medicaid expansion reduced use of payday loans and reduced interest rates for low-income people.

• Helped people with chronic illnesses, and those who had a hospitalization or emergency department visit during the study period, with bigger reductions in their bills sent to collection and bigger increases in their credit scores.

"Across the board, we saw a pretty sizable effect, not just on unpaid medical bills, but also unpaid credit card bills, and on public records for evictions, bankruptcies, wage garnishments and other actions," Miller said in a
U-M
news release. "Enrollees' financial well-being seems to improve when they can get the medical care they need without having to put it on a credit card. And the largest effects are among the sickest enrollees."
One wonders whether the data, had it been published earlier this year, would have had any effect on state Republicans' decision to impose
work reporting requirements
on more than 500,000 Healthy Michigan enrollees. The work rules are expected to result in up to 54,000 people dropping out of or leaving the program.
"This study also suggests that people at risk of losing Medicaid because they don't complete a work requirement or paperwork could be at a great financial risk, even if they do not have a chronic illness or a major medical issue," Miller said. "They're the ones at risk of losing their coverage, and it won't just mean they can't go to the doctor."
Stay on top of Detroit news and views. Sign up for our weekly issue newsletter delivered each Wednesday.