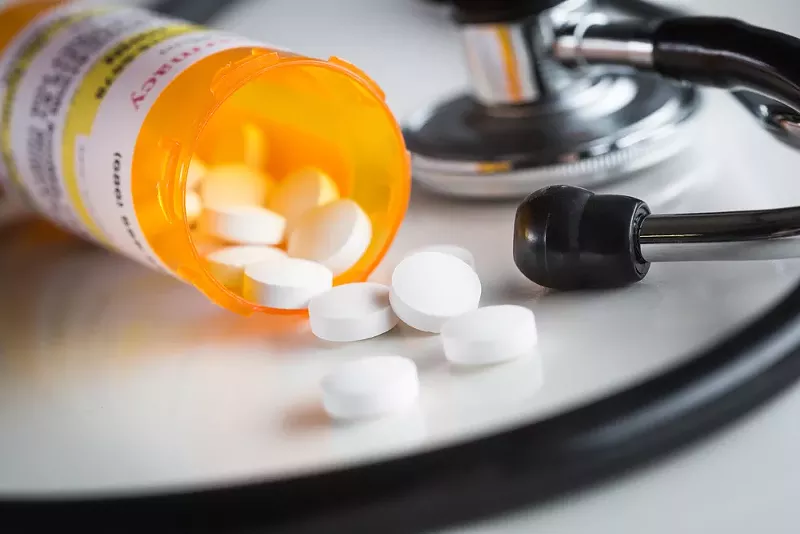 An internal medicine specialist who operates out of a private office in Southfield has had his controlled substances license summarily suspended after the Michigan Department of Licensing and Regulatory Affairs (LARA) found evidence the doctor has been overprescribing controlled substances to patients, some of whom would drive as far as 200 miles for an appointment.
LARA alleges that Solomon Adu-Beniako has been prescribing "controlled substances without good faith and failed to maintain effective controls against drug diversion."
According to court filings, Adu-Beniako was found to be doling out prescriptions for Xanax, Soma, Percocet, and other drugs to patients who came from as far away as Escanaba and Cincinnati. The filings also reveal that between 20 and 30 percent of his patients paid for their prescriptions in cash. The state average for paying with prescriptions in cash is 10 percent, and LARA asserts that the increased percentage of patients paying in cash indicates patients will sell them on the black market.
During an investigation, LARA also reviewed some of the doctor's patient records, which were missing crucial pieces of information such as clinical detail and decision-making. The patient's progress was also often omitted from records. Overall, investigators found evidence to suggest that treatment plans were often not individually tailored, and patients were generally treated with the same dosage, indicating the prescriptions were being issued for nefarious purposes.
You can read the court filings here.