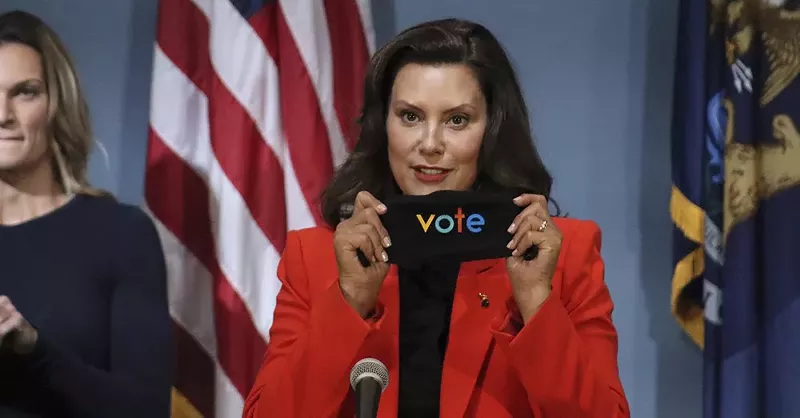 The divisiveness of the Michigan Republican Party has been one of the biggest conversations as we head into election season, and this week our readers were interested in the 150 GOP members who are choosing to support Democrat Gov. Whitmer for reelection instead of her Republican challenger Tudor Dixon.
A Detroit cop was also suspended from her duties after it was discovered that her off-duty activities included posting porn on OnlyFans. Our readers were interested in what a local activist had to say, and why they called the suspension sexist.
All of that and a little more. Here are the top stories of the week:
10. "
Mai Tiki 'speakeasy'-style bar opens in former office space in Ferndale's Tigerlily restaurant
"
9. "
JoJo's ShakeBAR is coming to downtown Detroit
"
8. "
Detroit's Lafayette Coney Island closed after rat poop found in restaurant
"
7. "
You can meet Cheech and smoke his 'Stash' this weekend
"
6. "
PJ's Lager House going out with a bang with free show by heavy rock 'n' roll acts
"
5. "
A Michigan QAnon follower shot his wife and daughter
"
4. "
Michigan GOP co-chair Maddock attacks Buttigieg with homophobic tweet
"
3. "
Detroit cop's suspension for posting porn online is 'sexist and dramatically puritan,' activist says
"
2. "
Chief Justice McCormack to resign from Michigan Supreme Court
"
1. "
Prominent Republicans join coalition to support Whitmer for reelection
"
Stay connected with Detroit Metro Times. Subscribe to our newsletters, and follow us on Google News, Apple News, Twitter, Facebook, Instagram, Reddit, or TikTok.