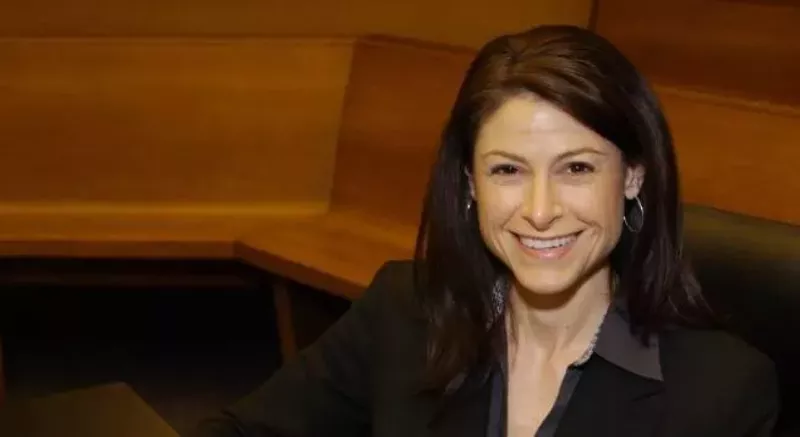 The Michigan Democratic Party has backed a progressive candidate for attorney general in a endorsement convention that attracted an influx of
left-leaning Democrats energized by Bernie Sanders' presidential candidacy.
Dana Nessel, a metro Detroit attorney best known for successfully challenging Michigan's ban on same-sex marriage, eked out a win over establishment candidate Pat Miles, a former U.S. attorney for western Michigan under Obama. Nessel is a Sanders supporter who had support from the party's Progressive Caucus.
The private practice attorney's victory bucks a longtime trend in Michigan politics, whereby the Democratic Party endorsement follows suit with the endorsements of the influential UAW and AFL-CIO. In this case, both those groups backed Miles. Nessel, however, did have support from the Michigan Education Association, as well as Detroit's Iron Workers local and the Democratic Party's Cannabis Caucus.
In the days before the convention, local media were
predicting massive turnout
among progressives energized by Sanders as well as other Democrats who've become politically active in response to Donald Trump's presidency. The prediction proved accurate, ultimately helping tip the scale in Nessel's favor. More than 6,800 party delegates participated in the convention at Cobo Hall Sunday, even as a spring storm produced strong winds, rain, ice and snow across Michigan. By contrast, the
Detroit News
and Associated Press reported that just 2,000 people voted in a similar endorsement election in 2010. According to the
News
, Nessel helped bus people to the convention from across the state. Miles, meanwhile, likely relied on the unions who backed him to get their membership to show up.
Nessel and Miles traded barbs ahead of the convention, with Nessel casting Miles as a faux-progressive after he appeared to
pivot left on key issues
like marijuana legalization and civil asset forfeiture. Miles attacked Nessel for expressing concern over Larry Nassar-inspired legislation that would extend the statute of limitations in some sex abuse cases.
Three additional candidates received endorsements from the party Sunday. They are Jocelyn Benson, who's running for Michigan secretary of state, and Samuel Bagenstos and Megan Cavanagh, who are running for Michigan Supreme Court.