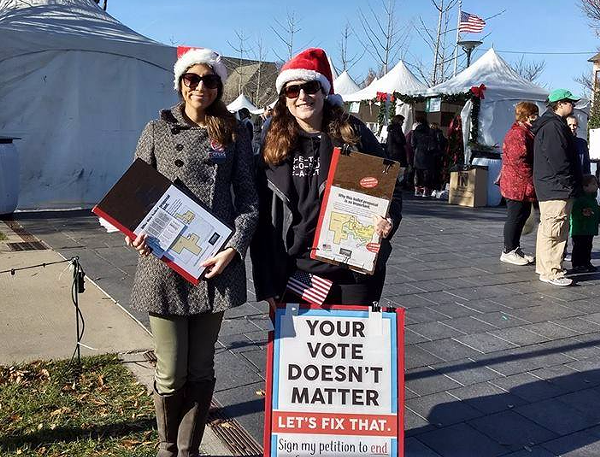 Organizers from the grassroots Voters Not Politicians group say they have more than enough signatures needed to get an anti-gerrymandering initiative on the ballot and plan to drop the petitions off in Lansing on Monday.
In a press release, the organization says it has approximately 180 boxes of petitions containing nearly 450,000 signatures — more than the required 315,654 needed to get on the ballot in November 2018.
A press event is planned for 1:30 p.m. on Monday, Dec. 18 at the Michigan Bureau of Elections, Richard H. Austin Building, 430 W. Allegan St., Lansing.
Last year, gerrymandering — the redrawing of districts to manipulate voter outcomes — resulted in Michigan's Republicans
getting outsize representation in the State House
. But the organization takes pains to note it is non-partisan and simply seeks to make politics more fair. The group is proposing amending Michigan's state constitution to establish a 13-member citizens' commission to redraw the districting maps, made up of five independent voters plus four each from the two major parties.