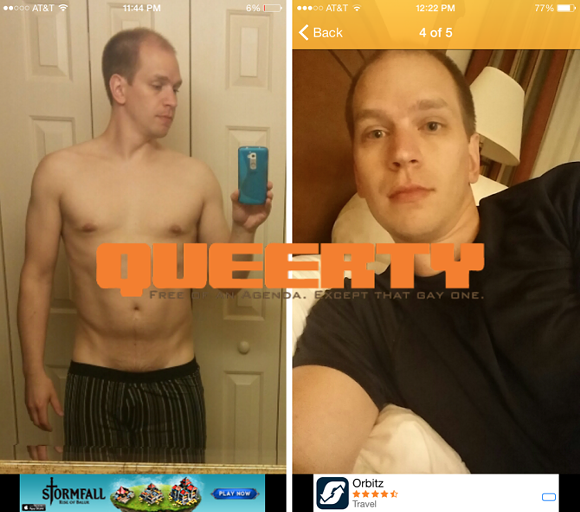 A Midland pastor known for antigay rhetoric has been discovered to be using the gay hookup app Grindr to cruise for dudes, according to screenshots
published by Queerty
earlier this week. In response, the church is
urging its congregation not to read any news
on the matter.
This comes as no surprise here — for years
MT
's sex advice columnist
Dan Savage
has pointed out
story
after
story
about antigay religious leaders and politicians getting caught cruising for gay sex that at this point he reckons we should just automatically assume all homophobes are actually closeted.
Savage posted a link to a scientific study that supports the phenomenon, which he shared on
The Stranger's blog
a few years ago. He closed with this note:
So don't be homophobic, homophobes, because people might think you're gay. And if you really don't want people to think you're gay, being supportive of gay rights and comfortable with gay people is way better cover than screaming and yelling about the evils of homosexuality. Just sayin'
.