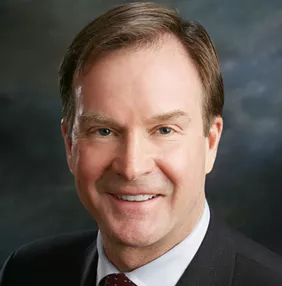 Michigan Attorney General Bill Schuette has broken four days of silence on President Donald Trump's executive order
halting refugee admissions and
curtailing travel from seven majority-Muslim countries
to come out in favor of the move.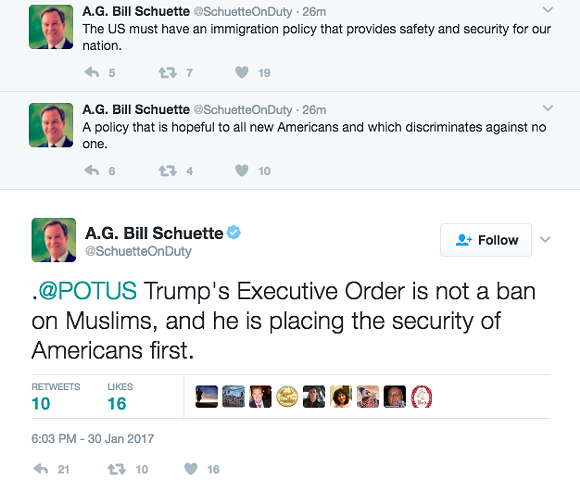 Phones in Schuette's office had been ringing off the hook Monday with callers urging him to take action after 16 state attorneys general released a statement
decrying the ban
. One AG even
sued Trump over the order
.
Schuette came out in support of Trump that evening, just after Michigan's congressional Democrats announced they'd sent a letter urging him to challenge the order as AG of the state that is home to the
second-largest Arab-American population
in the country.
"The people of Michigan deserve to know that they will not be subject to arbitrary detention and deportation merely based on their religion,"
read the message from U.S. Representatives Sander Levin, Dan Kildee, Debbie Dingell, Brenda Lawrence and John Conyers.
Congressional Republicans, meanwhile, have been
split on the issue
. Some who oppose Trump's order say it could foment anti-American sentiment abroad and serve as a recruitment tool for terrorist organizations. Michigan Representative Justin Amash has
called banning immigrants on the basis of nationality unconstitutional
.
If you'd like to chastise the state's top lawyer for staking out a different position (or if you want to give him props for showing POTUS love), you can send a note to
[email protected]
. An employee in Schuette's office asked that we not provide a phone number— presumably to ease the incessant ringing— but here's one anyway: 517-373-1110.