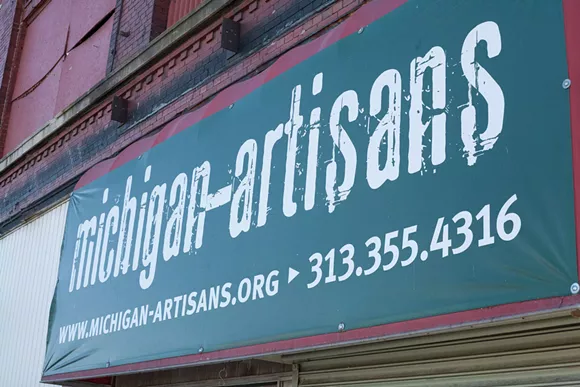 You may have noticed some changes happening over at the Michigan Artisans store in Eastern Market. The store was facing closure under its former owners, but Wendy Reezer swooped in, hoping to keep the retail establishment going.
For confused parties who may have thought the shop did permanently shut its doors, during the winter months Michigan Artisans is open on Fridays and Saturdays only. With warmer weather will come extended hours (Tuesday-Sunday), though Reezer isn't sure yet when those hours will begin.
One thing Reezer is sure of is that under her watch the store will see a shift in its stock. She says she'll focus on carrying higher end home decor, moving away from the t-shirts and mugs she says the store was previously known for. She says they will still carry a few souvenir type goods, but she hopes to bring new, exciting items into the store.
Furthermore, Reezer doesn't just want Michigan Artisans to be somewhere to shop, she's also hoping to give back to her community. She wants to host after school events for kids and teens that will help students who don't get exposure to the arts as part of their curriculum.
To help bring new customers and old back into the store, Reezer is holding an open house tomorrow, March 14. The store will be open from 10:30 to 9 p.m.