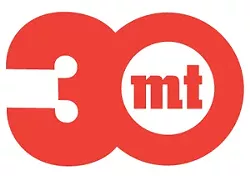 23 years ago in Metro Times: David Moberg blames lack of regulation of the financial system for the stock market crash of 1987. "The crash is a reminder that our economic system is driven by greed and fear," he writes. But President Ronald Reagan insists that the economy is fundamentally sound and will take care of itself. Reagan's rationale is supported by the fairly healthy housing market, low unemployment and high corporate profits. "The crash is a signal that there's a serious weakness in the economic prosperity, and that it's somewhat false," says Washington University economics professor Hyman Minsky. "Reagan's supply-side nonsense is getting a trouncing," Moberg concludes. "But, in the in the long run, it may be the American people who really lose." In 2008, 21 years later, the stock market would crash again, but with unemployment at staggering levels and the housing market collapsing. Corporate profits, however, are healthy, perhaps proving that the American people are the ones who've lost in the long run. What was happening: Ortheia Barnes at the Radisson Plaza Hotel in Southfield, Philip Glass at the Michigan Theatre in Ann Arbor, and Bat Boys at Todd's.
15 Years ago in Metro Times: Paul E. Gainor reports on the National Gay and Lesbian Task Force (NGLTF), which is holding its "Creating Change" conference in Detroit. More than 1,800 bisexuals, gays, lesbians and transsexuals meet in the Renaissance Center's Westin's Hotel for three days. The largest gathering of sexual minorities works to promote unity among its members and seeks constitutional protection and equality. NGLTF executive director Melinda Paras declares war on talk shows and right-wing politicians who blame gays for sexual abuse. "Pedophilia having anything to do with gay people is a lie. The media splash one incident involving a gay molester, ignoring thousands of other straight men abusing children," she says. Now, 15 years later, gays still don't have full constitutional protection, and the change is yet to be created. Gays cannot serve openly in the military because of Don't Ask Don't Tell. A federal judge threw out the policy last month, but it remains in effect, as the federal government appealed the ruling. President Obama says he favors repealing Don't Ask Don't Tell, but he wants Congress to do it. What was Happening: Tracy Chapman at the Royal Oak Music Theatre, and Koko at the Majestic.
6 years ago in Metro Times: A week after George W. Bush's reelection and the battle of Fallujah, Jack Lessenberry writes in his weekly column, "We must get out of Iraq — now." Lessenberry says we are now the bad guys in the war, and the insurgents, regardless of their identities and ideologies, are morally in the right. Lessenberry says the United States invaded Iraq for reasons that were lies, and we're losing the war, and that the only way to win it was proposed by an old Vermont Republican senator called George Aiken, who in 1966, long before the war in Vietnam was a clear, bloody mess, said, "President Lyndon Johnson should declare victory and leave." Lessenberry concludes, "Let's support our troops the way we should, by bringing them home." Four years later, Barack Obama was elected president on the promise of ending the war in Iraq. Now, almost two years into his administration, 50,000 U.S. troops and 100,000 contractors remain in Iraq. The war is over; the fighting continues. What was happening: Zug Island at the Magic Bag, Frank Black at Fox Theatre, and Better than Ezra at the Majestic.