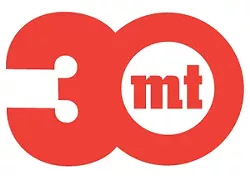 27 years ago in Metro Times: Richard Alexander reviews the newest of three Thai restaurants in the metro area: Bangkok Cuisine, on 15 Mile Road in Sterling Heights. The piece, titled "Strange invaders," hints at locals' resistance to new foreign cuisines. "Like their attitude towards their cars, Detroiters tend to be cautious, if not actually xenophobic, about foreign restaurants," Alexander writes, before praising the restaurant's Thai fare. More than a quarter-century later, Bangkok Cuisine is still around and has expanded to become a mini-chain, with seven locations scattered around metro Detroit, highlighting the change in Detroiters' attitude towards foreign food. What was happening: Spandau Ballet at the Royal Oak Music Theatre, Bob Posch at Duffy's Union Lake, and Heath Brothers at Club University.
16 Years ago in Metro Times: In his weekly column, Jack Lessenberry remembers John F. Kennedy and eulogizes him for giving people hope. The columnist and journalism professor asks one of his young students what he knows about the late president. The journalist-to-be answers: "He fooled around with Marilyn Monroe, and he nearly got us into a war with Cuba, which later turned out to be all a farce." The answer does not surprise Lessenberry. "For years now, our journalism has consisted of asking not what someone may have done that was right, but asking what anyone could have done that might have been perverted," he writes. Fourteen years later, 45 years after Kennedy's assassination, Barack Obama — after giving people hope and being called the black Kennedy — is elected president. What was happening: Jeff Maylin at the Attic Bar, Teddy Richards at the Magic Bag, and James Wailin Band at the Motor City Music Café.
4 years ago in Metro Times: MT culture editor Sarah Klein leaves us. "In a matter of days I will pack up all my earthly possessions and move my life to sunny, shiny California," she writes. Klein expresses her love for Detroit and Detroiters, but that love is not enough to keep her, she says, because, besides love, "You need things like, oh, basic city services." Klein says that when people hear she's leaving, their initial reaction is, "You too?" She isn't the only one abandoning the city. Two years later, a study would show that nearly a quarter of respondents to a local young professional association poll said they plan on leaving Detroit within the next two years." Today, Klein remains in California, and our local "brain drain" continues. What was happening: Mark Sengbusch at the Majestic Café, Rachel Price at Max M. Fisher Music Center, and Humanfly at the Attic Bar.