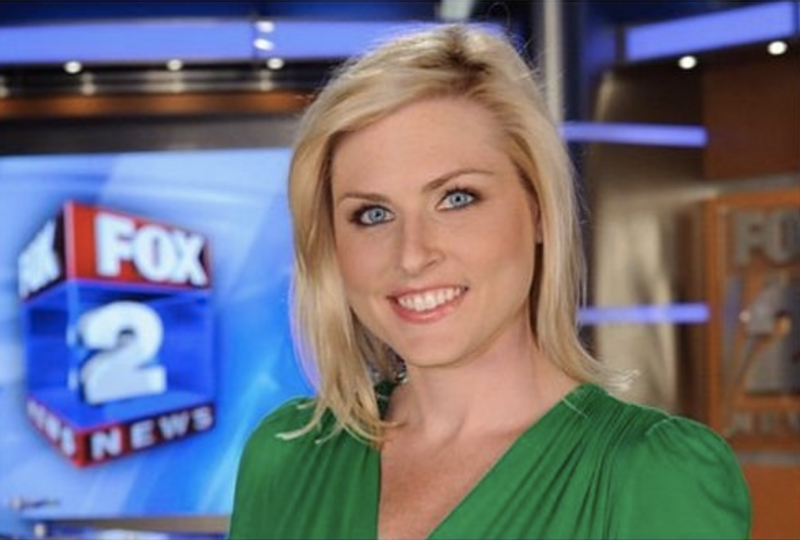 Two months after the suicide of FOX 2 meteorologist Jessica Starr, details have emerged about the broadcaster's complications from laser vision correction surgery.

Starr's husband Dan Rose spoke with several media outlets this week, including his late wife's home station, about the months leading up to her suicide and why he believes her Lasik SMILE procedure was "absolutely" the cause.

"Prior to the procedure, Jessica was completely normal, very healthy," Rose shared with FOX 2. "There was no depression, there was no antidepressants, there was no underlying issue," he said. "I want to make that absolutely clear."

Rose added that a note left by Starr made it apparent that she was aware of her decision and that it was as a direct result of her Lasik operation.

Starr elected to undergo the Lasik SMILE procedure on Oct. 11 to correct her nearsightedness. A fairly new procedure, SMILE (or small incision lenticule extraction) was approved by the FDA in 2016, and like Lasik, SMILE reshapes the eye's cornea. With SMILE, however, two small cuts are made to remove a lenticule (a tiny lens-shaped tissue). In this way, SMILE differs from standard Lasik surgery, which requires a large flap-like incision which is then repositioned.

Rose says within days of the procedure Starr knew something was wrong and complained of extreme dry eye, a detail she shared with FOX-2 viewers via a Facebook video in November. Starr even asked her followers for tips on how to manage her recovery.

"My vision is getting there," she said in the video. "I have a tad side of dry eye, so I have to use a lot of drops. When the drops are in, I can see clear but then they fade pretty quickly."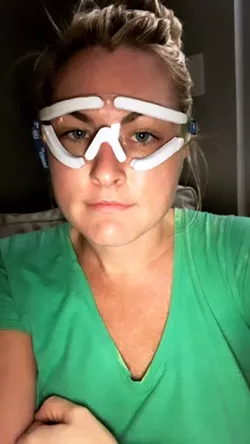 Starr's husband told
Good Morning America
that in addition to dry eye, she had "almost no night vision" and saw starbursts throughout the day. Her mother Carol Starr also added that her daughter was not eating or sleeping the weeks following the procedure and had lost 25 lbs.
The 35-year-old mother of two also documented her daily struggles with her Lasik SMILE recovery in video diary's Rose found on her phone after her death. During one video, Starr admitted to being upset with herself for having the corrective procedure done.
"I was fine in contacts. Glasses weren't that big of a deal," she said. "It was fine." Rose recalls a moment shared with Starr in the family's kitchen in which she appeared upset after seeking out several professional opinions.
"Dan, it's like my eyes and my brain aren't communicating like they used to," Starr said when asked what was wrong. "I can't process like I used to. I'm not visualizing things like I used to."
The link between Lasik procedures and suicide is not unique to Starr's case. Last year, The New York Times reported on documented cases of painful side effects and vision anomalies resulting from laser vision correction surgery. In some rare cases, the chronic pain and blurred vision experienced by patients after the procedure was so great that it had driven some patients to suicide. There's also a website, LasikSuicides.com that highlights the corruption in Lasik's clinical trials and shares the stories of those who have been affected.

Controversy regarding Lasik goes as far back as 2008 when dissatisfied Lasik patients pleaded before the FDA for more transparency regarding the procedure's risks and long-term side effects. The patients also petitioned the FDA to implement more strict eligibility requirements for interested candidates. At the time of the hearing, it was estimated that "fewer than one percent of patients" experience "severe complications" and "poor vision."

Following the tragedy, Starr's family are focused on caring for her two small children and making it known that there are risks associated with an operation that is often advertised as something one could do on a lunch break.

"We want to try to help somebody," Rose says. "If we can save one life and at least make somebody aware, even a spouse, if a husband gets this procedure, I want the wife to just watch for signs."

If you or someone you know needs help, call the National Suicide Prevention Lifeline (1-800-273-8255 or text 741-741) which provides free and confidential emotional support 24/7.

Stay on top of Detroit news and views. Sign up for our weekly issue newsletter delivered each Wednesday.