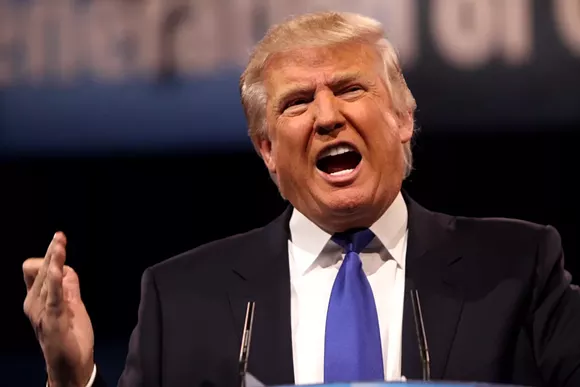 In another attempt to reach out to (or exploit) a community in need, Donald Trump returned to Michigan on Wednesday, this time to tour Flint's water plant.
Mayor Karen Weaver stated in an interview with the Detroit Free Press that she was never been contacted by Trump or anyone in his administration regarding the tour, let alone after the water crisis became national news. She made the following statement regarding his visit:
"Flint is focused on fixing the problems caused by lead contamination of our drinking water, not photo ops."
While Weaver works on passing legislation in Congress for lead relief funding, Trump will be posing for photos next to water plant workers — those who need to be focusing on their crucial jobs at hand, not worrying about being "fired" by the former Apprentice host.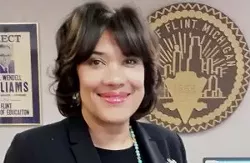 Weaver is not the only person left with a bad taste concerning Trump's latest campaign stop. Michigan Democratic Party Chair Brandon Dillon also has some thoughts on Trump's surprising visit.
"It's the profits-over-people approach to government, preached by Donald Trump and practiced by Rick Snyder, that led to the poisoning of Flint's water," Dillon said. "He avoided the city and its people like the plague when the crisis was at its worst, but now he's going to show up for a photo-op? If he had the city's interests at heart, he easily could have used his billions of dollars and so-called connections to do something to help a long time ago."
Democratic presidential nominee Hillary Clinton visited Flint on Feb. 7, after the lead crisis became national news. After her visit, she called for her supporters to donate to a charity called the FlintKids.org campaign, which supports the health and education of children affected by the poisoned water.
Today, protesters gathered near the water plant in anticipation of Trump's arrival.
Protesters ahead of Donald Trump's visit to Flint, MI today calling it a photo op. He's expected to land around 1:30 pic.twitter.com/Cg5zCJCPvU

— Blake McCoy (@BlakeNBC) September 14, 2016
The GOP nominee will be hosting a rally this evening in Canton, Ohio. He then travels to New York City to speak along with his vice-presidential nominee, Indiana Gov. Mike Pence, at the Waldorf Astoria.