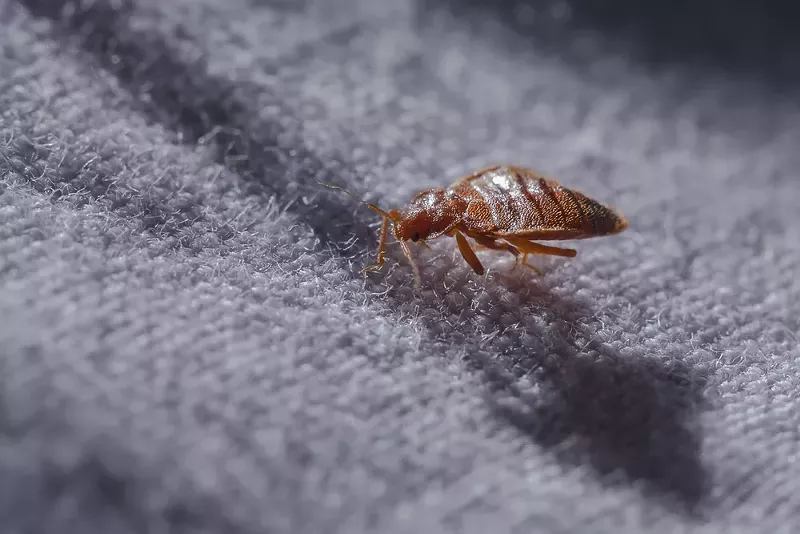 While every major city tends to have some bed bug issues, Detroit's bed bugs seem to be on a different level of infestation.
A
report from the pest control company
Terminix
says that Detroit ranks as the third-worst city for bed bugs, following our neighbors from the south in Cincinnati and Cleveland.
While the third-worst city in America is certainly not as bad as being number one, Detroit has
once claimed the top spot
only a few years ago. Hopefully the trend will continue in the future and Detroit can shake the bed bug blemish once and for all.
Terminix came up with their list by crunching some data from more than 200 of their branches across the U.S. The rankings represent the highest number of Terminix services from January 1, 2017 to June 30, 2017. A full list of cities is below.
1. Cleveland, Ohio
2. Cincinnati, Ohio
3. Detroit, Mich.
4. Las Vegas, Nev.
5. Denver, Colo.
6. Houston, Texas
7. Phoenix, Ariz.
8. Indianapolis, Ind.
9. Oklahoma City, Okla.
10. Philadelphia, Pa.
11. Baltimore, Md.
12. Pittsburgh, Pa.
13. Washington, D.C.
14. Tucson, Ariz.
15. San Francisco, Calif.
16. St. Louis, Mo.
17. Atlanta, Ga.
18. Tampa, Fla.
19. Memphis, Tenn.
20. San Diego, Calif.