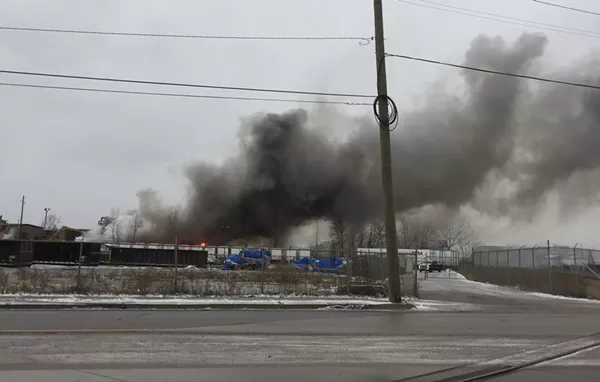 Detroit firefighters are expecting to battle a massive scrap yard fire near Mt. Elliot and I-94 well into the night Friday.
The fire at Strong Steel started early in the afternoon and showed no signs of letting up by rush hour, as it sent thick black smoke billowing high into the sky. Commuters driving home using neighboring freeways could see the haze from miles away.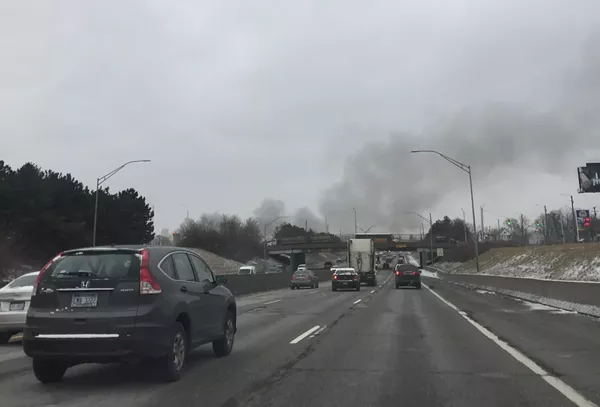 A fire official at the scene told WWJ the fire was about a quarter acre wide and was contained and not likely to spread. But he said he expected that firefighters would be "in it for the long haul."
Using cranes and firefighters could be seen picking up car parts and hosing them down as they tried to bring things under control.
The fire official said it did not pose an environmental threat because the smoke was blowing upward.