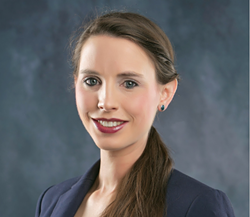 The name Larry Nassar calls to mind many titles. Among them, famed former USA Gymnastics and Michigan State University doctor, convicted serial child molester, and as described by the first episode of Believed, a new NPR podcast dedicated to Nassar and his victims, a seemingly "good guy."

"This guy looks like your typical suburban dad. He is silly. He is friendly. He is good at his job," reporter Kate Wells says of Nassar during a training video. "He is a white guy in a polo shirt with his cell phone holstered to his belt."

Nassar, who insisted his osteopathic treatments, which often involved vaginal penetration, were purely medical, pleaded guilty in January to the sexual assault of seven of his 200 plus victims over a 20 year period resulting in a 175-year prison sentence as well as a $500 million victim settlement from MSU.

The limited run podcast explores what it means to believe victims of sexual trauma and will tell the story beyond the headlines through intimate interviews with parents, detectives, survivors, and recordings from police interrogations with Nassar. The podcast will also include reporting from victims and activists Rachael Denhollander and Kyle Stephens, who revealed to her parents at the age of 12 that Nassar had been abusing her, her admission falling on deaf ears.

Episode one of Believed, which airs on Monday, Oct. 22, looks to separate the Larry from the Nassar, as Michigan Radio reporters Wells and Lindsey Smith begin to unravel how the man behind the largest serial abuse case in U.S. history went unreported for decades and how adults have continued to fail child victims.

Believed will be available via NPR, Apple and Google podcast streaming services. A preview of the series can be found below.

Stay on top of Detroit news and views. Sign up for our weekly issue
newsletter
delivered each Wednesday.