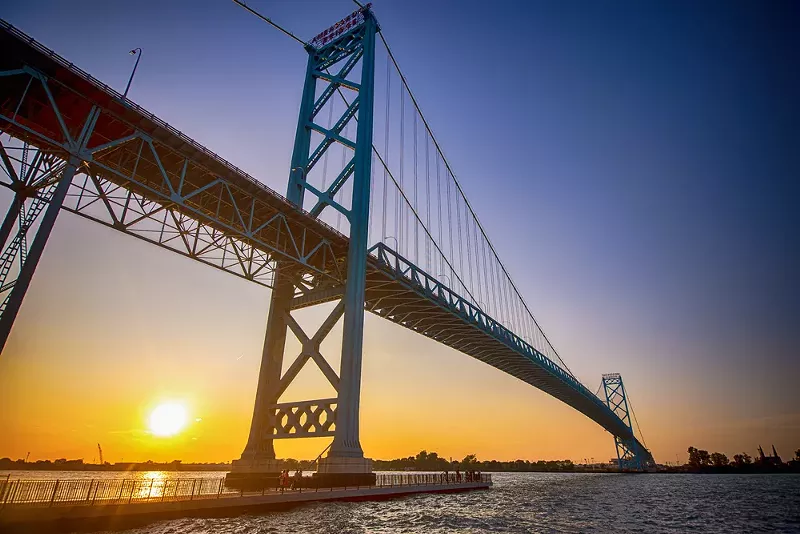 It's no secret that along the banks of the Detroit River is a trove of sunken trash and treasure: a DeLorean discovered in the '80s, a stolen bronze statue, and guns — lots of guns. But thanks to an ongoing archeological dig, nearly 30,000 artifacts have turned up that could provide context to the rich history of the Michigan-Canada border as well as its indigenous relations.

#EXCLUSIVE: 30,000 artifacts unearthed at the future site of the replacement Ambassador Bridge span... and the dig is only 1/3 complete. Watch @CTVWindsor at 6 to learn about the timeline - and how the project is helping make progress toward #Indigenous reconciliation pic.twitter.com/uBKkkYQLHv

— Rich Garton (@RichGartonCTV) January 10, 2019
The recovered artifacts, which range from arrowheads and pottery stone drills span hundreds to 10,000 years old. Field workers digging under the leadership of the Walpole Island First Nation and AECOM Canada have been excavating the site near the Ambassador Bridge since May of 2017 as part of the Detroit International Bridge Company's replacement span which, once seen to completion, will result in the demolition
of the Ambassador Bridge
, per Canada's conditional agreement.
An update to the dig, which is set to be completed by 2019 but admittedly could take until 2020, was shared on CTV News Windsor Thursday night during which AECOM Canada's Charlton Carscallen said the excavation is "first and foremost a chance to relate an archaeological past to a modern present."


Stay on top of Detroit news and views. Sign up for our weekly issue newsletter delivered each Wednesday.