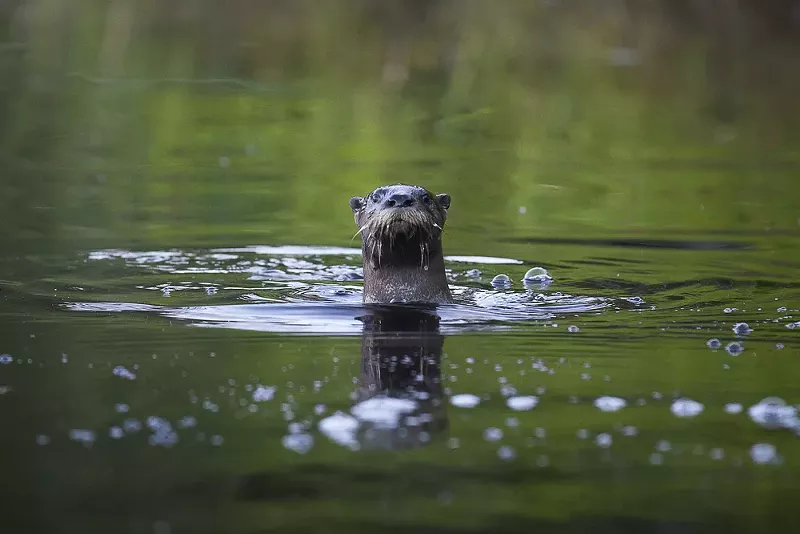 This week our readers were most interested in a far-right conservative who spewed controversial and hateful statements, like saying women who are raped should "lie back and enjoy it," and lost the election for state House of Representatives.
Our readers were also interested in a Detroit man who was arrested after operating a marijuana vending machine outside his Westside home.
A sighting of an otter in the Detroit river also captivated our readers interest this week.
All of that and a little bit more. Here are the top stories of the week:
10.
"Michigan AG joins coalition urging Biden to cancel federal student debt"
9.
"Former Detroit Lions open flagship dispensary in Michigan"
8.
"Former AMC Star Southfield movie theater could become a megachurch"
7.
"After delays, new metro Detroit pro hockey team Motor City Rockers ready to play in Macomb County"
6.
"Detroit's Astro Coffee and Ochre Bakery are closing for good"
5.
"Detroit man made $2,000 a day from marijuana vending machine featured in TikTok video, ATF says"
4.
"This week, you can get $25 all-in tickets to metro Detroit concerts — here's how"
3.
"Otter spotted in the Detroit River, a hopeful sign"
2.
"Wayne County Prosecutor Worthy pledges not to enforce the state's abortion ban"
1.
"Hate-mongering Trump loyalist who told women to 'enjoy' rape loses Michigan race in major upset"

Stay connected with Detroit Metro Times. Subscribe to our newsletters, and follow us on Google News, Apple News, Twitter, Facebook, Instagram, Reddit, or TikTok.