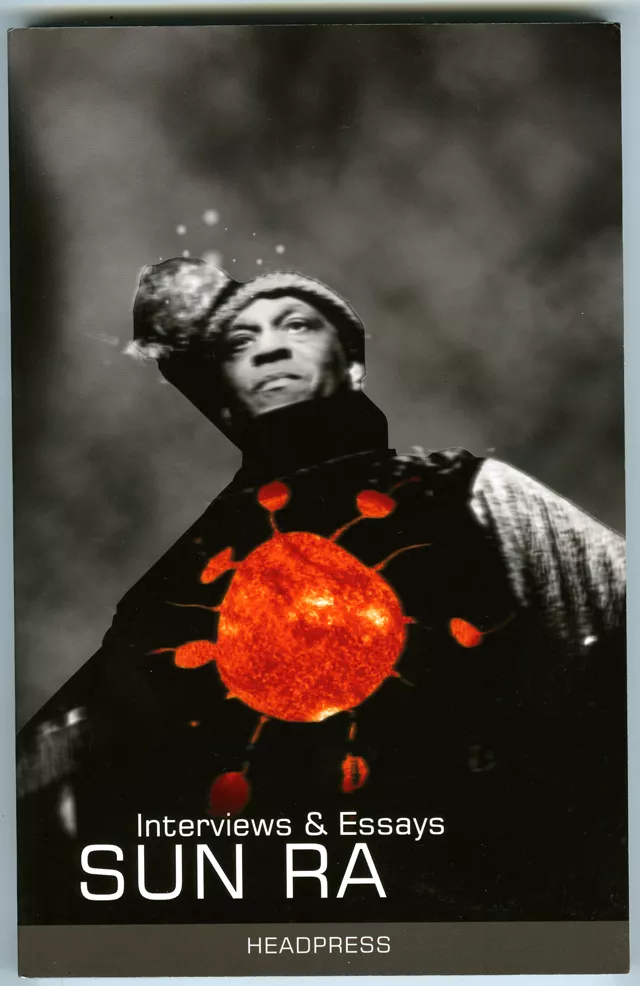 $19.95; 202 pp.
Headpress (Headpress.com)
So you've entered an orbit around Sun Ra, or maybe you're just curious. Maybe you were born after 1993, his departure from the earthly plane, and had your head blown off by Mr. "Space Is the Place" through discs, films or YouTube. Whatever, if you're at the point of wanting to get all textual, your options include John Szwed's 1998 biography Space Is the Place: The Lives and Times of Sun Ra, various anthologies of Ra's poetry, and now this collection of essays, interviews, remembrances, poetry and more edited by Ra aficionado John Sinclair. Standouts include Ben Edmonds' explication of the Ra-MC5 connection, David Henderson's remembrances of Ra amid the '60s avant-garde NYC scene, and Sinclair's own 1966 interview. Ra's Detroit-Ann Arbor connections will be of interest to many. —W. Kim Heron
R.J. Spangler's Planet D Nonet performs its Sun Ra tribute Saturday, Aug. 27, at the 3rd Bar, 699 W. Forest Ave., Detroit; 313-833-0603; $10 suggested. The Sun Ra Arkestra (under the direction of Marshall Allen) performs Saturday, Sept. 3, 7-8:15 p.m. on the amphitheater stage for the Detroit International Jazz Fest.