Hey, Tupac and Biggie Smalls have both released more albums after death than they did alive -- so why not a new release from one of Detroit's favorite but now-deceased rappers? Sadly, unlike the aforementioned rappers who lost their lives tto gun violence, J Dilla -- the founder of D-Town's legendary Slum Village hip-hop collective -- passed away at age 32, due to Lupus-related complications. Now, several years after his death comes Jay Stay Paid, a 25-track collection of unreleased Dilla beats, mixed and arranged by the rapper's only real musical idol, Pete Rock, and executive produced by Dilla's mother, Maureen Yancey (aka Ma Dukes).
While mostly instrumental, the new album will also feature a few guests vocals from artists that Dilla worked with or admired, including Black Thought of the Roots (currently the house band on Jimmy Fallon's new late-night TV talk show), MF DOOM and M.O.P.
"It wasn't rushed and it wasn't haphazard," Ms Yancey said in a statement. "This album combines what he did in the beginning of his career, what he did in some of our early hospital stays, which was very deep, and some stuff pulled from old floppy disks & DATs. Its mind blowing...this is like the missing links to Dilla's legacy. He may not be here with us, but it's all good we're going to keep his music alive and well."
The format of the album will play like a radio show, with Pete Rock as the Program Director/radio DJ. The new disc drops June 2nd on Nature Sounds.
Speaking of favorite Detroit rappers, a date's finally been set for the release of Eminem's long-awaited Relapse album...well, two Relapse albums, actually. The disc is now scheduled for a May 19th release date on Interscope, with a second Relapse disc (part two) due during the second part of this year. The first single and video will be released April 7th. In a press release, Mr. Mathers explained: "A lot of people were expecting Relapse to drop last year...I was one of them. Then Dre [as in Dr. Dre who coproduced] and I went back in the studio for a few days, and that turned into six months. We were on such a roll; we would up with a ton of new music produced by Dre. Putting out Relapse 2 will let everyone get out all of the best stuff."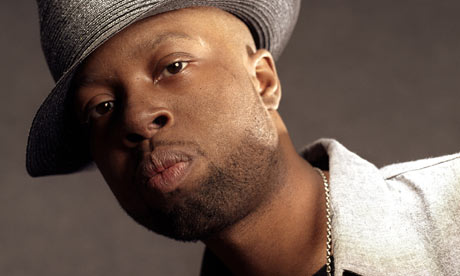 The late, great Mr. Dilla...