For most of the year, the Dodge and Son Memorial Fountain at the center of Hart Plaza isn't running, but now it's on, just in time for Movement.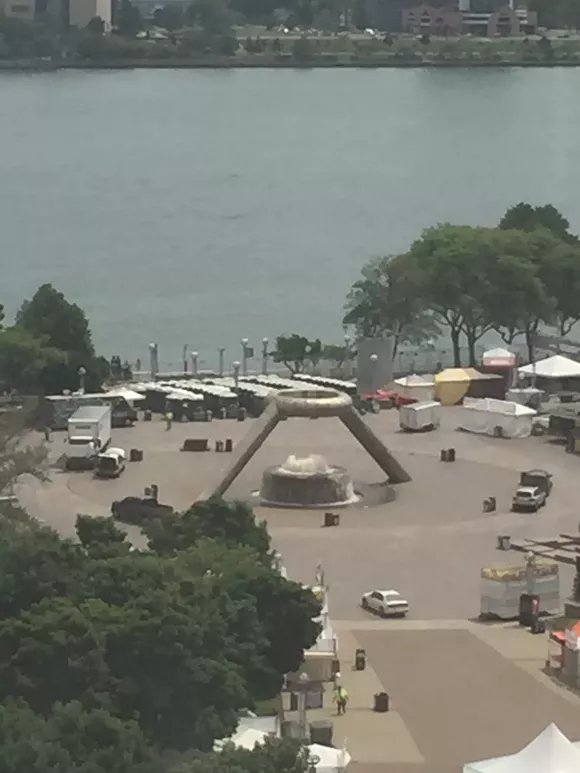 We only have this photo sent in by a reader, but's clear that water is flowing, and it looks pretty cool.
The fountain was designed by Isamu Noguchi and Walter Budd in 1978, and built in 1981. The fountain is a memorial to Horace Dodge (founder of Dodge Motors) and his son Horace Jr.
In 2013 the fountain was broken due to vandalism, and was repaired at a cost of $400,000.