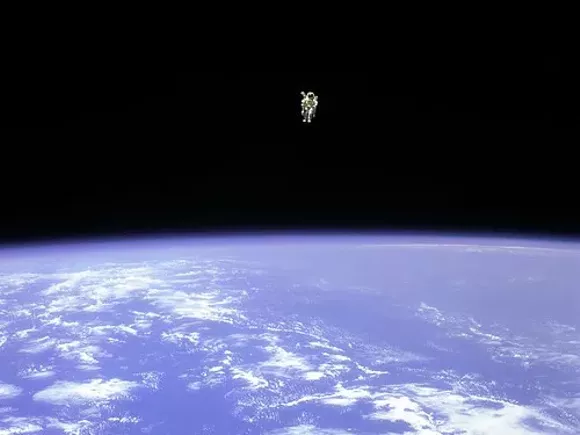 We're nearing the end of a series of epic and amazing four hour themed DJ events held during the Sunday brunch at Holocene by DJ Yeti aka
Metro Times
' music editor Mike McGonigal aka me, the person writing this right now.
This Sunday, drop by from 11 a.m.-3 p.m.
for everything from kitschy sci-fi soundtrack music to obscure Folkways "Sounds of Space" type records to cosmic jazz and the best record by Harmonia and wonderfully spaced-out synthesizer craziness and heck, just a few songs with the word "space" in them (just like our local NPR gurus). It will be very weird and fun. It's also a good way to score inexpensive, vegan-friendly, and tasty vittles during a time when most places have really long waits for such a thing.
If I can find my Zolar X LP, I'll totally play it. What's awesome is that Sam Hooker aka MUG superstar Tarpit dropped by last week (when the theme was the usual "gospel brunch," which I always do the last Sunday of every month — play amazing gospel records for four hours) to lend me his rare, original copy of
Robert Starks and the Geniuses' Big Star 45 "Space Traveling"
which is right now my favorite song. That's a seriously cool thing to do, go out of one's way to lend a record worth $200. I love Detroit. I also love space! So this should be fun.