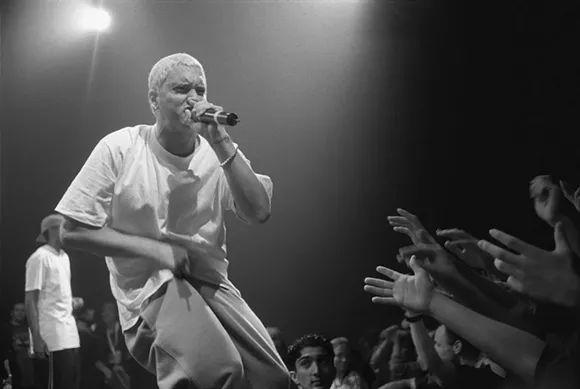 Disclaimer: No gerbils were harmed during this performance.



Eminem headlined this year's Lollapalooza Brazil to thousands of adoring fans this past weekend. Instead of closing out the show with his normal go-to "Lose Yourself", Eminem decided he was going to change things around for the great people of South America.

He closed the show with the very graphic and weirdly hilarious song "Fack" off of his 2005 album Curtain Call.



If you're unfamiliar with the song, Eminem raps about fingers in buttholes and gerbils being shoved places where no gerbil should ever be shoved. There's a reason why this song has never been performed live, and we're not entirely sure why Eminem chose Brazil to debut the song (Kanye should take note, though) but we're happy to see Eminem change things up with his setlist.



Check out the fan-shot video below.

And, just in case you've never heard the song, here's a clearer version.