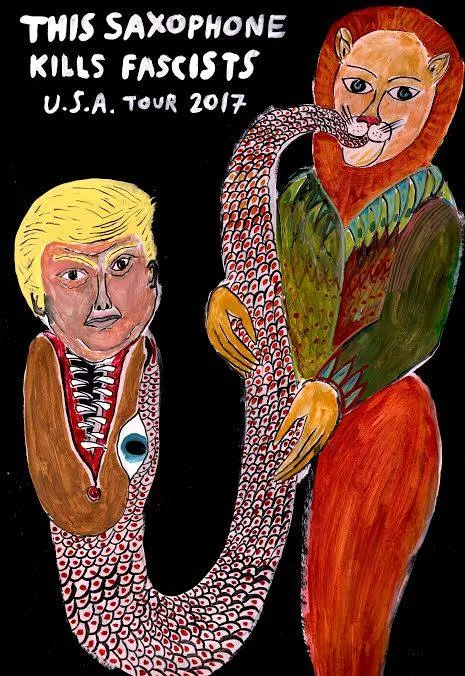 You might know
Arrington de Dionyso
from his soulful-verging-on-psychotic work as front-person for the genre-fleecing acts Old Time Relijun, Malaikat dan Singa, and Ten Thousand Tigers. Or you might be aware of his searing solo work. Odds are you've heard a little bit about the musician and visual artist's run-in with neo-nazi (formerly) fringe hate groups as he
bizarrely found himself embroiled in that manufactured propaganda 'Pizzagate' insanity
late last year.
Arrington is in the midst of a nationwide tour called 'This Saxophone Kills Fascists.' We sure hope that title is more than literal, and we hope to see you
tonight when he performs at Trinosophes
, with the always fabulous Shells opening up. Doors are at 8 p.m., and it only costs $8.
Tonight's show also includes a special screening of Arrington's acclaimed documentary R
EAK: Trance Music and Possession in West Java
, filmed in 2015 in Cibodas, Indonesia.